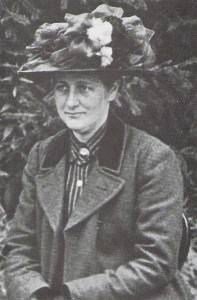 Born in 1866 in London, Beatrix Potter is perhaps best known for books such as The Tale of Peter Rabbit, tales written for children that are still highly popular today. She was also a talented artist and deeply interested in conservation and the natural world. Potter was brought up in a wealthy but cossetted environment with her brother and spent most of her early education being taught by a succession of governesses.
Her parents were also artistic and encouraged Potter in her panting and writing. She and her brother were allowed to keep many pets and her upbringing was largely idyllic with holidays spent drawing and painting in the hills of Scotland. At the age of 14 she began to keep a coded journal and would write in it constantly until 1897 when other interests began to distract her. By this time she was greatly interested in subjects such as botany and mycology.
Her scientific endeavors were often hampered by her gender and she found herself generally ignored, but her drawings were later used in many publications particularly to do with her favorite subject symbiosis.
Throughout her life, Potter had been in love with fairy stories and she was raised with the tales of Aesop and Grimm, as well as works by the likes of Sir Walter Scott and Lewis Carroll. She would produce illustrations for traditional rhymes and stories and in the 1890s she and her brother also began to design Christmas cards as a way of making money. She used to write letters to children of friends and, one day when she had run out of things to tell them, she began making up the stories that would form her most famous works.

When the Tale of Peter Rabbit was published in 1902 it was instantly successful and several other books followed in quick succession. Beatrix Potter was pretty good at business too and was perhaps one of the first people to include successful merchandising, producing dolls and toys that sold almost as much as her books.
In 1905 she had earned enough money to buy a farm in the Lake District to which she moved and began to take part in the rural life of the area. Her work brought her into contact with William Heelis and the two were married in 1913. She would also help to develop nursing in the rural parts of the Lake District and became involved in the conservation issues of the day, supporting the endeavors of the newly formed National Trust.
Potter kept on writing, as much for pleasure as profit, well into later life and her books continued to be successful. She wrote the partly autobiographical The Fairy Caravan that was published in 1929 and acted as a patron for the Girl Guides, allowing them to camp on her land.

Potter died in 1943 at the age of 77 after a bout of pneumonia. Her books are still a staple of every child's upbringing today, along with their distinctive illustrations.