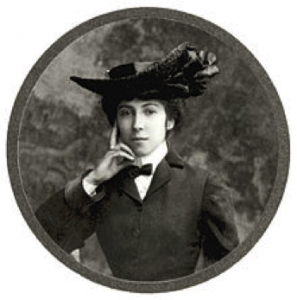 Catherine Pozzi was a French poet who lived her life in and around the literary salons of Paris, befriending many famous artists and writers along the way. She had a good start in life, coming from a cultured and wealthy family. She was a keen and regular diarist and she kept a journal of her life that ran to some forty volumes. It is a sad reflection on her life that there is a line in this journal, written almost at the end of her life, which begs her 'Dieu-Esprit' to forgive the fact that her life was unfulfilled and that she had wasted too much of it on trivialities.
She was born Catherine Marthe Louise Pozzi on the 13th July 1882 in Paris. Her home life was described as "aristocratic and bourgeois" although her father was a surgeon. There were regular visits to their home from artists, writers and musicians, including novelist Paul Bourget and poet José-Maria de Heredia. Little is known about her upbringing other than having an active interest in music and studying for a year at an Oxford college.
She was married in 1907 to a French dramatist by the name of Édouard Bourdet but her health was soon to deteriorate with the onset of tuberculosis three years later. Fortunately she recovered from this but was never in good health again until her death in 1934. She did not let this prevent her from studying though and she covered subjects such as religion, sciences, philosophy and history on the way to passing her baccalaureate in 1918, aged 37. Tragically, during the same year, her father died at the hands of a former patient who was suffering from a paranoid delusion.
Catherine moved in literary circles and numbered among her friends the likes of Rainer Maria Rilke and Pierre Jean Jouve. She also knew poet Paul Valéry, with whom she had a long relationship which began at an unhappy time in her life when her marriage was in trouble. The affair lasted some eight years but, when it ended, she found herself isolated from the society that she knew so well and caused her terrible feelings of isolation.
She wrote, anonymously, an autobiography called Agnès in 1927 but her most famous work took the form of six withering poems which were published posthumously, in 1935. She possibly knew that she was dying when she wrote them and wanted this work to be her lasting legacy. All of the poems had short names: Ave, Vale, Scopolamine, Nova, Maya and Nyx. Here is her poem Vale: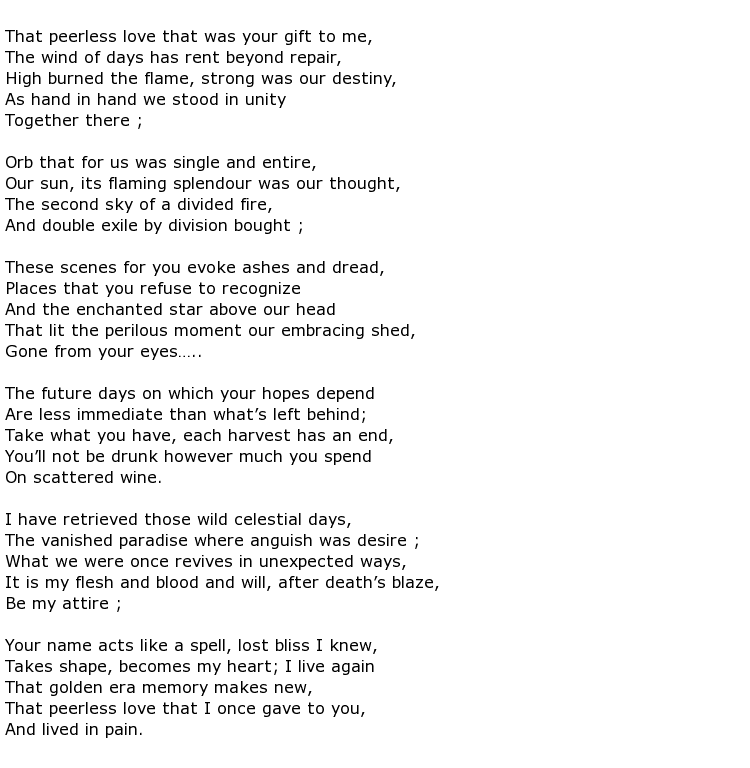 Her journal suggests that she failed in her self-imposed mission in life which was to show the world that there is a real and tangible link between l'ame et le corps (body and soul). This sad admission comes towards the end of this written record of her life.
Catherine Pozzi died on the 3rd December 1934, aged 52. Her tuberculosis had struck once more and it is believed that she overdosed on laudanum and morphine in an attempt to allay the symptoms.