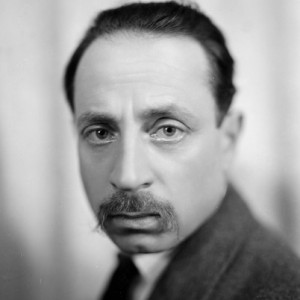 This Bohemian-Austrian poet came into this world in 1875, with the name René Karl Wilhelm Johann Josef Maria Rilke but many knew him as Rainer Maria Rilke.  A very unhappy childhood was spent in Prague and this highly gifted child was forced into military school by his parents, much against his will.  A kindly uncle recognised the unsuitability of this situation and managed to get him out of there and into a German preparatory school.  Good progress was made and he eventually enrolled at the Charles University in Prague at the age of 20.
It was obvious by now that he intended to pursue a literary career and he became known, among his contemporaries at least, as one of the more noteworthy poets writing in the German tongue.  His melancholy style was seen as somewhere between traditional and modernist, whether written in lyrical prose or in verse.  He rapidly turned out three volumes of published poetry, all while at university.  But then began his travels and, following graduation, he moved to Munich and then to Italy.
A multi-linguist, Rilke wrote in German, English and French with his most famous piece in English being the Duino Elegies.  Two prose works received much acclaim:  Letters to a Young Poet and the semi-autobiographical Notebooks of Malte Laurids Brigge.  Although travelling extensively in Europe his favourite place was the canton of Valais in Switzerland and, in tribute to this location, he wrote 400 poems in French.
Significant among his many journeys was one to Russia in 1897 where he met the young poet Tolstoy and Boris Pasternak's father, Leonid.  In a small town in Lower Saxony he met and married Clara Westhoff and this was another route towards meeting a famous name of the times.  Clara had been a student of the artist Rodin and Rilke met and became friends with Rodin in 1902.  He even spent some time as Rodin's secretary during a very prolific writing period spent in Paris.  He lived there for 12 years and produced what has been recognised as a great work here – Das Stunden Buch (The Book of Hours) – in 1905.
Paris was very much the centre of everything of a cultural nature at this time and Rilke was heavily influenced by the visual arts here.  His new and lyrical style of poetry writing developed rapidly in these surroundings.  He only left Paris because he had no choice, as World War 1 broke out, and he spent the war years in Munich.  Then followed the last leg of his European travels as he moved to Switzerland in 1919.  His final two works were completed in 1923 – the Duino Elegies and the Sonnets to Orpheus.  Here are the opening lines to the first of the ten Duino Elegies,  Perhaps here is a prophecy of an early death that was not too far away:

His life was tragically cut short at only 51 years old when he contracted leukaemia just after Christmas, 1926.  Like many artists and writers his work was pretty much unknown to the general public during his lifetime.  Other leading European artists and writers, though, admired his work intensely.  As the years have passed his work has grown in popularity and he has become known as a master of verse.