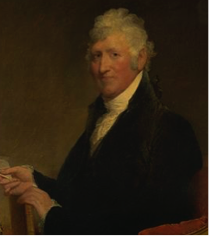 David Humphreys was an American poet and entrepreneur who gave distinguished service as ADC to George Washington during the War of Independence (1775-83). Following his army service, Humphreys dedicated much of his time to satirical poetry as part of a group originally called the Connecticut Wits, and then the Hartford Wits. The group are commonly known as the first American school of poets and they attacked what they saw as outmoded methods of politics during the late 18th century. He was also an innovative entrepreneur and was credited with the introduction of Merino sheep to the United States.
He was born on the 10th July 1752 in the small Connecticut town of Derby, the son of a parson. He was sent to Yale College at the age of 15 and graduated with honours in 1771. While there he made friends with Joel Barlow and John Trumbull, two of his fellow Hartford Wits.   He took up teaching after college and taught at several places before the onset of the Revolutionary War which saw him enlisting in the Continental Army. He moved swiftly through the ranks until he was eventually appointed as ADC to General Washington, becoming a trusted friend and advisor.
Following the war Humphreys had a successful period in public life alongside contemporaries such as John Adams and Thomas Jefferson. Links with Washington remained and he accompanied the new President of the United States to the ceremony in New York City where the oath was sworn. He was rewarded for his loyalty by being appointed Minister to Portugal, the first foreign ministerial appointment under the new Constitution.
While serving as Minister to Spain, Humphreys married a cultured English woman of great wealth and the pair soon set up home in Boston. Thus began a life in farming and industry and his philanthropical approach meant that his workers were well looked after. He introduced a flock of Spanish Merino sheep to his farm in 1802 and was so successful in breeding them and turning their wool into fine cloth that he was credited with being the "founder of the woollen industry" in America.
His activities as a poet and member of the Hartford Wits did not go unnoticed and, in 1802, his anti-slavery poem called A Poem on the Industry of the United States of America was very popular. His work was inspirational and of a patriotic nature and he advocated strong, central government. Much of his work appeared in publications such as the New Haven Gazette and Connecticut Magazine and, in 1793, he was prominent in American Poems, Selected and Original, a book regarded as the first anthology of American poetry.
An earlier poem, titled An Elegy on the Burning of Fairfield, was a stirring call to arms against the British aggressors, celebrating the dignified American people's efforts to gain independence. This appeared in a collection called Select Poems in 1787. Here are the opening verses of another poem in a similar vein – Elegy on a Patriot: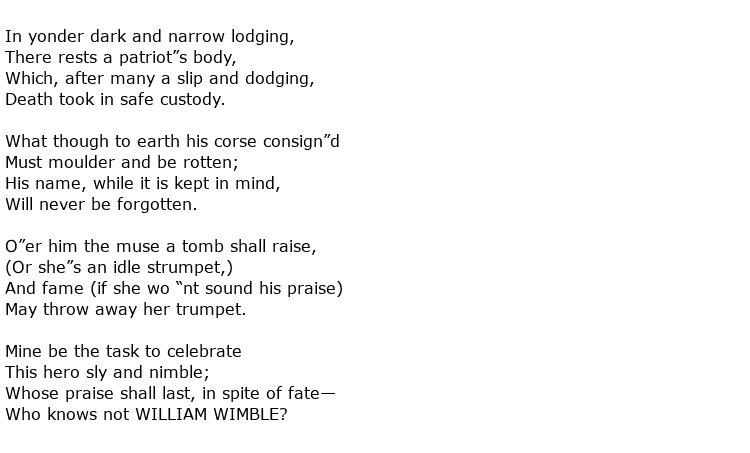 Never regarded as a great poet, Humphreys has, at least, an established position in American literary history because of his stirring works around the time of the Revolution. His work gives the reader a good insight into the lives of people during those early years of the United States.
David Humphreys died in New Haven, Connecticut on the 21st February 1818 at the age of 65.