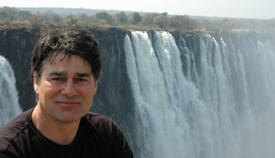 When I was a young man, I was greatly influenced by watching nature specials on television, and in particular, the adventures of Jacque Cousteau and his famous ship, Calypso. My dream was to join some research team and travel deep along the Amazon or find myself working at a research center on the Galapagos Islands. David Whyte has done all of those things and more.
David Whyte was born in 1955 of an Irish mother and a Yorkshire father. Although he grew up in South Yorkshire and describes his home and childhood as being Wordsworthian, his Irish roots were a significant influence on his love for poetry. He was familiar with and memorized a vast range of Irish poetry, including the works of Seamus Heaney, Yeats, Patrick Kavanagh, and Derek Mahon.
Whyte attended Bangor University where he obtained a degree in marine zoology. He traveled to the Galapagos Islands and worked there as a researcher. He later led expeditions into the Amazon, up in the Andes, and Himalayas.
His career as a poet didn't begin until 1986, just a couple of years after publishing his first collection of poems in Songs for Coming Home. He had traveled to the United States and made his home on Whidbey Island in Washington State. He was contacted by a business leader and asked if he would conduct creativity seminars for his business' staff members. Over the years, he has worked with such organizations as the US National Aeronautics and Space Administration, AT&T, Boeing, Toyota, and many others.
Undoubtedly, his experiences and training in the life sciences have had some influence on his poetry as well. Having had the opportunity to view such amazing scenes and to understand the interrelationships between plants and animals in such dramatic locations could only broaden his awareness of the natural world around him. Such is easily seen in several of his collections, including Where Many Rivers Meet and River Flow: New and Selected Poems. Whyte has written seven volumes of poetry all together, along with three books of prose and numerous audio books.
An example of Whyte's connectivity with nature can be found in his poem, The Sea, which is included in his collection, Where Many Rivers Meet. The obvious parallel that he draws between our own lives and the 'life' of the sea examines our similarities and differences.
The Sea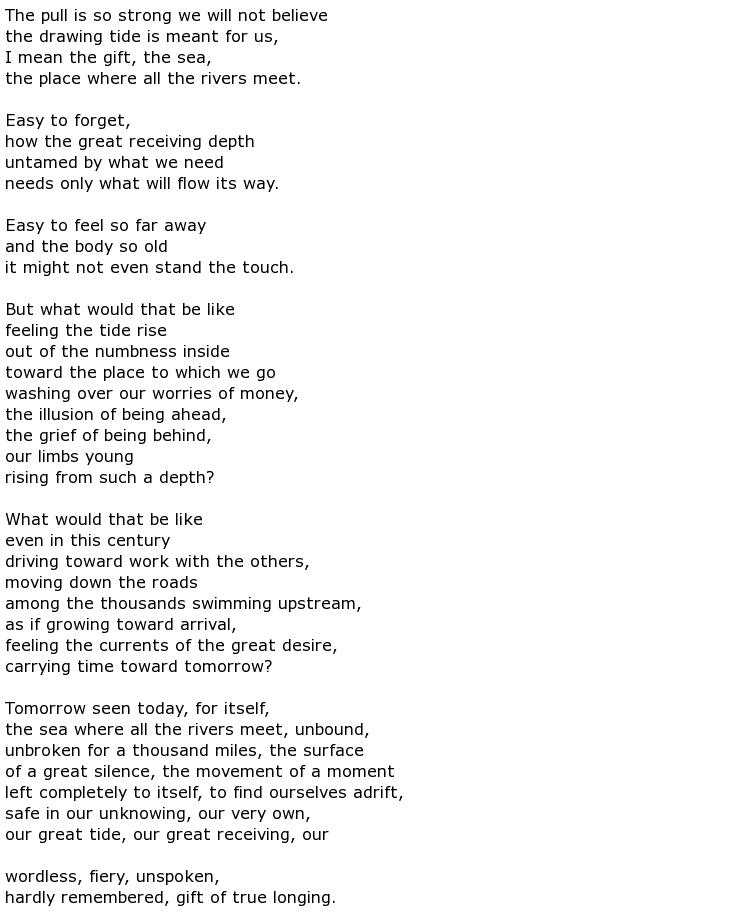 Yet, Whyte shows a significant diversity in his poetic forms, as displayed by What to Remember When Waking. This charming piece, a part of his The House of Belonging collection, examines that fractional moment of time when one realizes that she has woken from her slumber and starts contemplating plans for the day.
What to Remember When Waking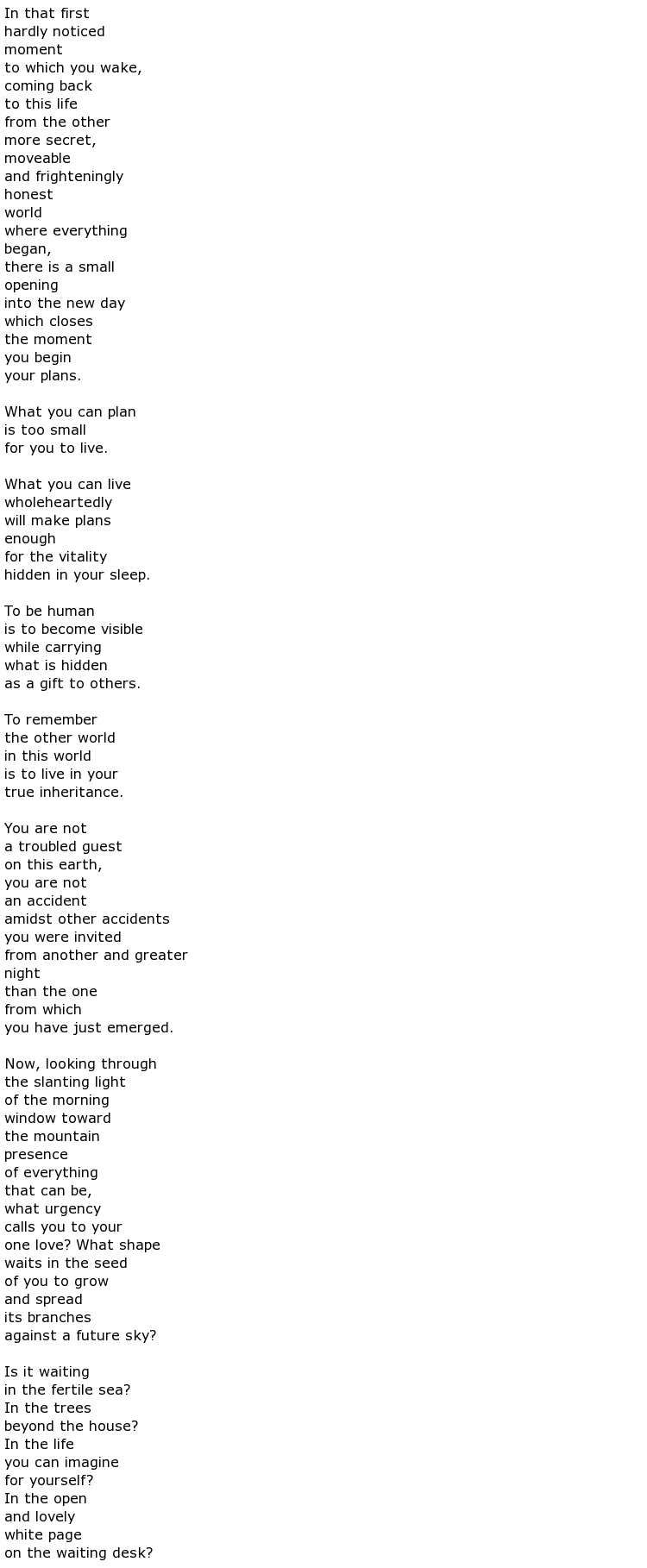 I feel very connected with Whyte's work. While I've never had the opportunities that he has had, to explore and travel far into the mysterious places of the world, yet I can experience a portion of his travels through his wonderfully expressive verses. His ability to mold and manipulate words and phrases shows his depth of knowledge and awareness of poetic form.