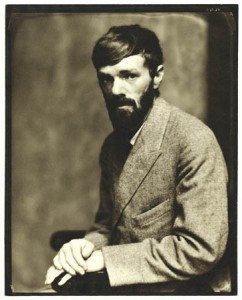 While D.H. Lawrence is known to modern audiences primarily as a novelist and short story writer, the author's initial forays into literature were his poems.
Born in Nottinghamshire, England, in 1885, David Herbert Lawrence's childhood was spent around the colleries of the Eastwood area, where his father and most of the other men in his family worked as miners. Although Lawrence received a scholarship to attend a local high school, he dropped out to work as a factory clerk. His friendship with Jessie Chambers, who tutored him and encouraged his writing, saved Lawrence from a career clerking and instead set him upon the path to teaching.
By 1911, Lawrence's health was suffering due to recurring bouts of pneumonia. He quit teaching and eloped to Europe with Frieda Weekley, the German-born wife of a professor in Nottingham.
Lawrence's eventual marriage to Weekley did nothing to stem the controversy that surrounded the couple. As they traveled about Europe, they encountered both intolerance of their unusual lifestyle, and, as World War I began, discrimination against Weekley due to her German birth. They traveled to such exotic locales as Ceylon, New Zealand, Tahiti, and Mexico before settling in the United States in Taos, New Mexico for a time.
The fact that he'd eloped with a married woman was only one of the more unusual facets of Lawrence's personality that would affect both his personal life and his writing. His radical views on sex, psychology, and even nature influenced his lifestyle – which at one time included a group of female followers who quarreled and competed for his favors – and his work. His novel Lady Chatterley's Lover (1928) and his collection of poetry Pansies (1929) were both banned in England for their sexual content, and would remain banned for decades. Incidentally, Lawrence's writing was not the only cause for controversy – a London gallery displaying his paintings was raided and his paintings seized.
Lawrence and Weekley continued to travel the world, motivated both by a desire to escape the controversies and troubles that swirled around them, but also in a desperate attempt to find some sort of relief for the "bronchials" that Lawrence suffered with throughout his life. The "bronchials" were, in actuality, tuberculosis, although Lawrence refused to acknowledge his suffering as such. However, by the late 1920s it was obvious to all who were close to Lawrence that tuberculosis had ravaged his health. Lawrence died from the disease in France in 1930.
Poems By D.H. Lawrence:
How Beastly the Bourgeois Is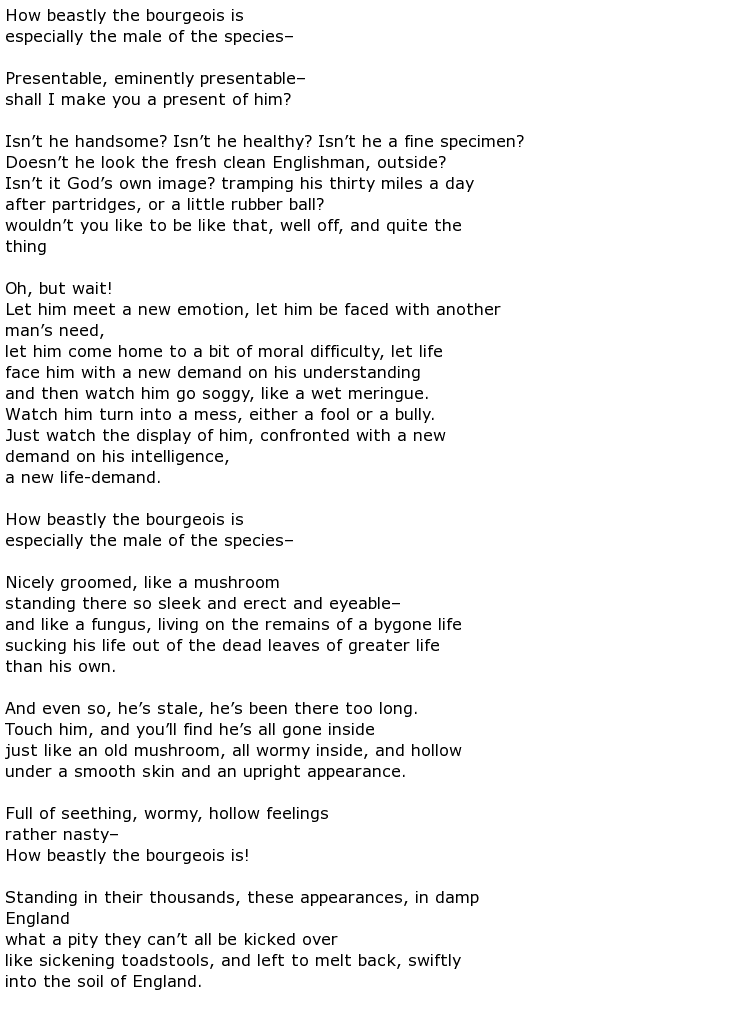 Trees in the Garden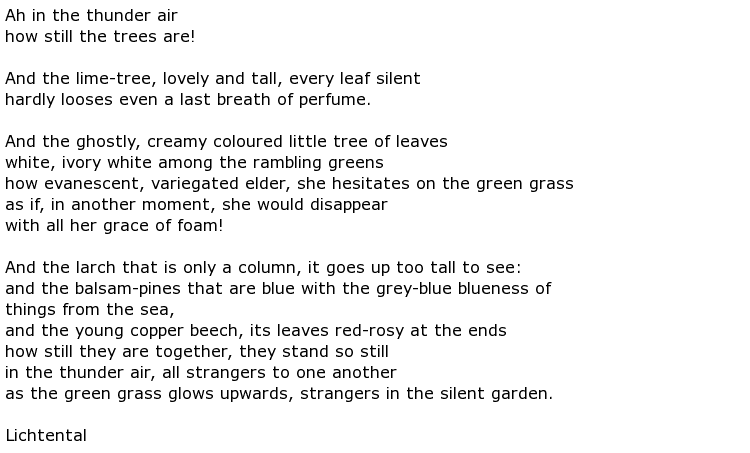 Piano