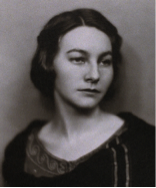 Genevieve Taggard was an American poet who, even though her life was cut short in her fifties, was responsible for thirteen books of poetry. She also wrote a biography of the poet Emily Dickinson and edited four books, including Circumference: Varieties of Metaphysical Verse, 1459-1928. Throughout her life she was deeply conscious of social injustices, especially for those seriously affected by the Great American Depression of the 1930s. She had been brought up in a religious environment and this probably influenced her philanthropical attitude.
Genevieve was born on the 28th November 1894 in the small town of Waitsburg, Washington. Her parents were school teachers and also active members of an evangelical religious movement called the Disciples of Christ. They took their two year old daughter to Honolulu, Hawaii in 1896 where they became missionaries and founders of a new school. The family remained here for eighteen years and Genevieve was writing poetry, inspired by her surroundings, from the age of 13.
She enrolled at the UCL, Berkeley in 1914 and soon immersed herself in the thriving socialist, political and literary community. Following graduation in 1919 she went to NYC a year later, taking up employment with B. W. Huebsch. A known publisher. She was soon inspired to start a journal called The Measure in collaboration with Maxwell Anderson. At this time she met and married another poet and novelist by the name of Robert Wolf. The two of them produced a daughter.
Genevieve enjoyed the Bohemian lifestyle in New York's Greenwich Village throughout the 1920s and took up a teaching post at Mount Holyoke College between 1929 and 1930. It was here that she wrote her biography of Emily Dickinson which was published in 1930. Her first book of poetry had appeared in 1922 and she called it For Eager Lovers. In the poetry anthology May Days she included a poem of her own called With Child that was also published in a radical journal called The Liberator. Much of her writing at this time focused on domestic matters
In 1932 she was a professor at Bennington College. Unfortunately her marriage ended two years later but she remarried in 1935. By this time she had started teaching at Sarah Lawrence College and remained in this post until a year before she died in 1948.
The Depression affected Genevieve deeply and her poetry reflected the mood of the country. She started writing for a Marxist journal, and her writing began to explore such areas as racial and class prejudice, the difficulties faced by women who worked and the many labour strikes that were occurring. Her poetry collection in 1936 – Calling Western Union – included such titles as Up State Depression Summer and Mill Town.
She was given the opportunity to sample life in mainland Spain, Majorca and the French Antibes by the award of a Guggenheim Fellowship. This heightened her political awareness and she became deeply interested in civil rights abuses as Spain plunged into civil war. This was, though, an extension of her lifetime of involvement in social causes. At various times she had been a member of such organisations as the UCAVMW, the NACASD and others.
She continued writing into the 1940s and Long View (1942) included social-themed pieces including Ode in a Time of Crisis which is reproduced below: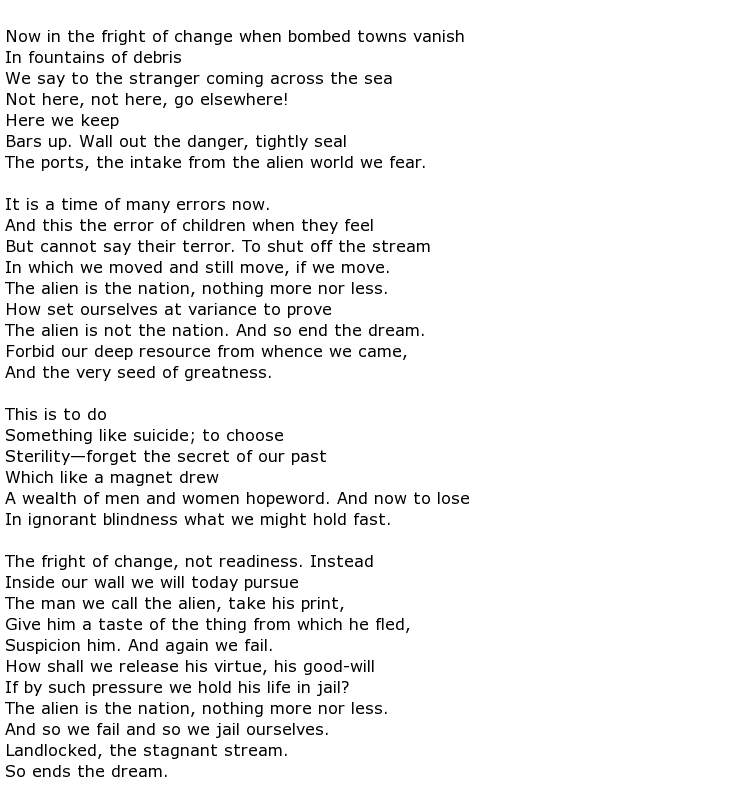 Some of her work was set to music and she also took an active interest in broadcasting her poetry on the radio.
Genevieve Taggard died on the 8th November 1948 aged 53.