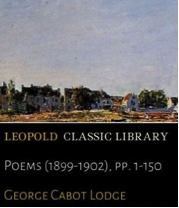 George Cabot Lodge was an American poet who was often known by the nickname "Bay". He also spent a number of years as a civil servant as well as having a brief naval career. As well as writing his own material he did some editorial work, in collaboration with others. A good example of this would be The Poems of Trumbull Stickney. Stickney was a good college friend.
He was born on the 10th October 1873 in Boston, Massachusetts. His father was the politician Henry Cabot Lodge who went on to become a US senator. George received a good education, eventually going on to Harvard College which is the liberal arts college for undergraduates of the famous university. As well as being a more than able student, he was also very much into sports and was an active member of the Harvard Polo Club. Unsure about a future career path after Harvard he travelled in Europe, taking time out to study at locations in France and Germany.
There was no real sign of a literary career on Lodge's horizon when, in his mid-twenties, he was working for his father in Washington, assisting the members of a US Senate committee. He enlisted into the Navy during the Spanish-American War of 1898, serving as a cadet officer. At some point he became a close friend of the future US President, Theodore Roosevelt who was, like Lodge, a former student at Harvard. It was a measure of Roosevelt's regard for his friend that he wrote the preface to a posthumous collection, published in 1911, called Poems and Dramas of George Cabot Lodge.
Lodge lived for only 35 years so, understandably, did not produce an extensive body of literary work but some of his best known works were delicately written sonnets. Two good examples of this were Trumbull Stickney and Song of the Wave. Here are the opening verses of the latter: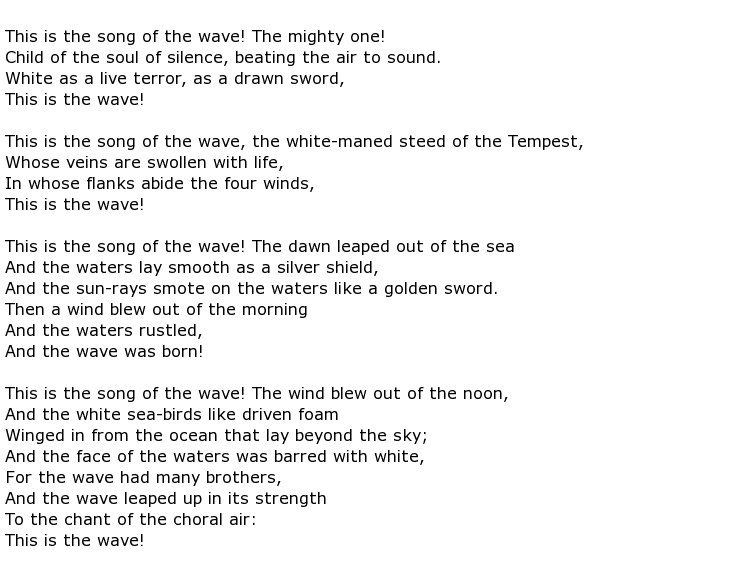 The poem Trumbull Stickney was about a close friend (of that name) who was also a fellow poet, the two having met during their college years at Harvard. Both were members of the editorial board of the Harvard Monthly magazine, a publication which both made a number of literary contributions to.
Critics have described Lodge's style as mournful, often being influenced by the pessimistic writings of philosophers such as the Italian Giacomo Leopardi as well as the German Arthur Schopenhauer. There was a little French input too, probably based on poets such as Charles Baudelaire and Leconte de Lisle. It is highly likely that Lodge picked up these influences during his early European travels, post-Harvard.
George Cabot Lodge died on the 21st August 1909 while staying near Nantucket, at the tragically young age of 35. He had suffered a fatal heart attack. A biography was written about him in 1911 by his friend Henry Adams and two volumes of his collected works were published the same year. He was survived by his wife Mathilda, who he had only married nine years earlier, and their three children.