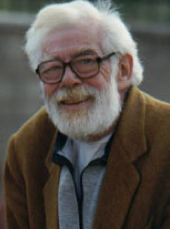 Peter Russell was a British poet, magazine editor and one-time book shop proprietor.  He also carried out works of translation as well as being a literary critic.  Domestic circumstances led to his living a mostly difficult life, financially, but he managed to travel extensively, covering Canada, Europe and the Middle East.  He was in Iran at the time of the 1979 Revolution but, with the political situation changing dramatically there, he moved to Italy and remained there for the rest of his life.
He was born Irwin Peter Russell on the 16th September 1921 in Bristol of Anglo-Irish parents, his mother being some years older than his father.  She had inherited a considerable sum of money and was able to send her children to good schools.  Peter started at a prep school in Malvern, Worcestershire before moving up to the college in the same town where he was an exemplary student, reading modern languages, the Classics and sciences.  He was an avid reader of literature, writing his own poetry whenever he could.  This was the period immediately preceding World War II and, instead of taking up his place at King"s College, Cambridge he volunteered for wartime service.
He really suffered from this time as he saw front line action with the Royal Artillery in the jungles of Burma and against the Germans in Europe, with many of the incidents that he witnessed giving him nightmares for years afterwards.  He worked for much of the time in intelligence and left the army with the rank of Major.
His political views changed after this and he had strong communist leanings.  He and a number of like-minded writers set up the "Ezra Pound Circle" in London during 1948, meeting fortnightly to discuss literature over cheap food and drink in a pub.  He soon developed the urge to travel again though and spent some time in Italy that same year.  Three years later though he married for the first time and lived once more in the Bristol area.
He founded a literary magazine called Nine in 1949 and was able to attract contributions from many notable poets such as Robert Graves and Basil Bunting.  He followed this with the setting up of The Pound Press, dedicated to the work of the American writer and also including translations of work by Pasternak amongst many others.  Yet another venture began in 1951 when Russell opened the Grosvenor Bookshop in the Kentish town of Tunbridge Wells but this only lasted for a few years, as did his other two enterprises.  He tried the bookshop route once again, this time in Soho, London but he was heading for bankruptcy by the early 1960s.
As a poet he was hard to categorise.  Some called him modernist, some said he was a classicist or a romantic.  A combination of all three would probably be nearer the mark.  He was constantly striving to pack as much into life as he could, in so many different directions, and the fact that he ultimately failed is reflected in some of his writing, much of which was written in free-form style.  Take, for example, his poem Starting Again which reveals the desperation felt by the lonely man struggling to keep up, trying to make a new life for himself after being crushed by a previous one.  The poem is reproduced here: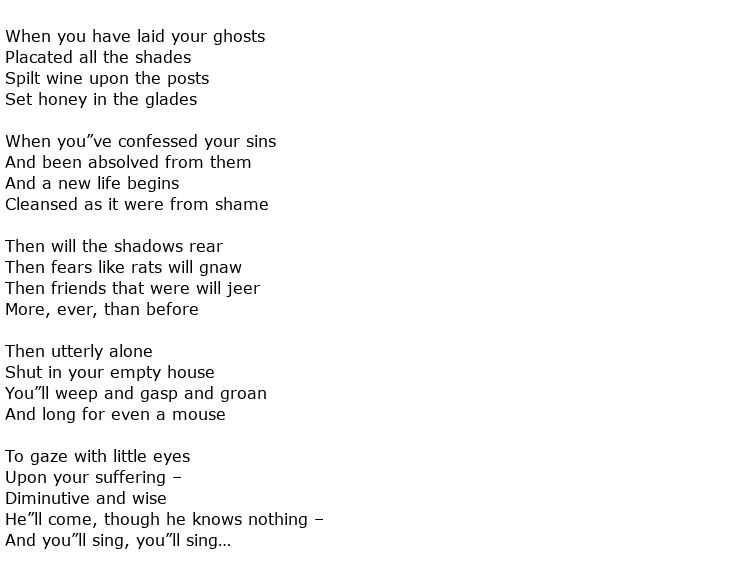 After so much trouble and heartache, with failed businesses and marriage in his wake,  Russell went to Berlin in 1963 and then on to Venice two years later.  While living in British Columbia during the 1970s he was poet in residence at the University of Victoria and he married again.  The next port of call was Iran, and then back to Italy.  Financial and marital strife were never far away though and he found himself alone once more in 1989, living in a cold and barely habitable old mill in Tuscany.
Irwin Peter Russell died in San Giovanni Valdarno hospital on the 22nd January 2003 at the age of 81.  He had led a hard life, mostly dedicated to literature.  His poetry was appreciated in many circles but he could never be described as a mainstream poet.