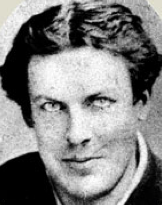 James Kenneth Stephen was a 19th century English poet.  He also held the privileged position of private tutor to the Prince of Wales's son, Prince Albert Victor.
He was born into affluent circumstances in London on the 25th February 1859, the son of barrister-at-law Sir James Fitzjames Stephen.  He had at least one notable literary family connection in the Bloomsbury Group writer Virginia Woolf, a first cousin.  As he grew up he was called "Jem" for short by family and friends and was educated first at the prestigious Eton public school, attending there under a King's scholarship.  Stephen was a very well built young man whose physique was well suited to the famous Eton Wall Game.
The award of another King's scholarship enabled him to go on to King's College, Cambridge and he served as President of the Cambridge Union Society for one term.  He was considered to be an intellectual and, thus, was invited to join the group of similarly gifted students known as The Apostles.  He was not only a very able student but was comfortable in any company or gathering, able to speak publicly with confidence.   His academic ability and winning personality no doubt helped him to secure the royal private tutoring role in 1883.  Two years later he was made a Fellow of King"s College.
At the same time he was making a name for himself as a poet and much of Stephen's work was published using only his initials to identify the author (ie J.K.S.).  He had two collections out during the year 1891, titled Lapsus Calami and Quo Musa Tendis.   He soon became known for his habit of parodying other writers and their literary style.  None of this impacted on his popularity though and Rudyard Kipling called him "that genius", praising him for writing a number of stanzas that deplored the state of contemporary writing.  Kipling said



He was referring to a poem named To R.K. in which he attacks writers such as Robert Browning, H. Rider Haggard, and Kipling of course.  Here is the poem: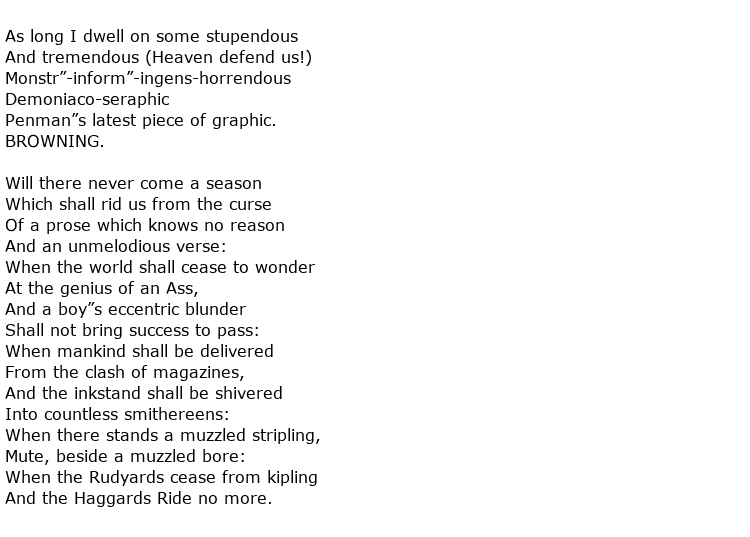 Stephen also parodied Browning in his poem called The Last Ride Together (From Her Point of View).  Lord Byron was a target in A Grievance and then William Wordsworth got the treatment in A Sonnet which included the lines:


He even pilloried his old school Eton in a satirical pastiche of one of Thomas Grey's pieces – Ode to the Distant Prospect of Eton College.  The thrust of his message was that Eton was "too Tory" in its outlook.
In recent years his reputation was attacked by a former Eton housemaster who wrote a play called Sympathy for the Devil making the fantastic suggestion that Stephen could have been a viable suspect for the Jack the Ripper murders.  The play was staged at the 1993 Eton Drama Festival.  The author's suggestions were soon dismissed as being too fanciful due to the fact that Stephen could not have been committing grisly murders in the East End of London at night and then been back at his Cambridge studies the following morning.
Stephen led a tragically brief life, no doubt shortened by the suffering of a serious head injury during the winter of 1886/87.  He had already been suffering, along with his cousin Virginia Woolf, from bi-polar disorder and it is thought that this accident exacerbated his condition.  He was committed to a mental asylum in Northampton where he lived the rest of his time in melancholy.  The final straw was the news that his former pupil, Prince Albert, had died at the age of 28 and this caused him to retreat into a shell where he refused to eat.
James Kenneth Stephen died shortly afterwards.  The date of his death was the 3rd February 1892 and his death certificate recorded the cause as "mania".  He was only 32 years old.