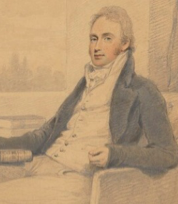 John Hookham Frere was an English born poet, translator of Greek literature, politician and diplomat.
He was born on the 21st May 1769 in London into very comfortable circumstances.  He was the son of John Frere, the eminent Suffolk archaeologist.  He, in all probability, got his literary abilities from his mother, Jwho wrote poetry for private consumption only, although he also had an aunt who was a children's author.  He went to Eton in 1785 where he struck up a lifelong friendship with future Tory Prime Minister George Canning.  Following this he went to study at Caius College, Cambridge where his exceptional abilities as a student earned him a first class honours degree and the epithet "Second Wrangler".
While at college, and in collaboration with George Canning, he had contributed regular pieces of both poetry and prose to a publication called the 


 
Early titles included



This poem, reproduced here, is a sorry tale of the haves and the have nots that could have been re-enacted in any town society.  It tells the story of a meeting between a so-called "Friend of Humanity" and a humble knife grinder who has clearly fallen on hard times: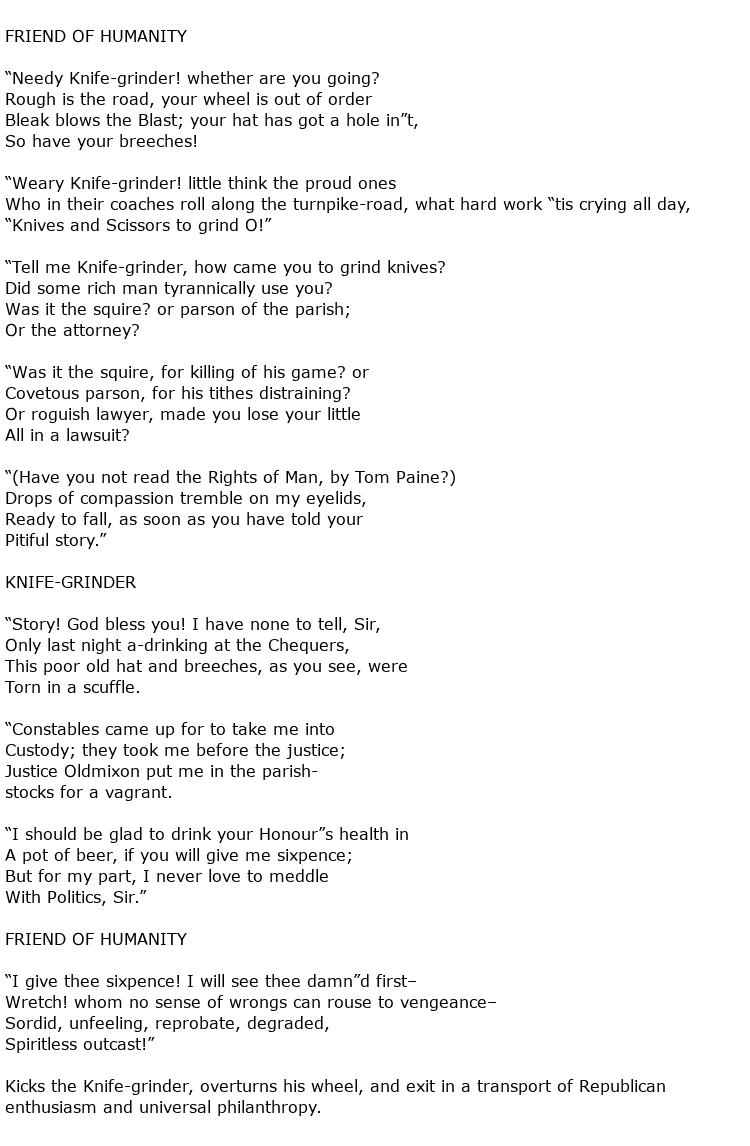 Achieving both Bachelors' and Masters' degrees set him up for a successful life in public office which began with a spell at the Foreign Office and then he became the Member of Parliament for the Cornish borough of West Looe.  His next appointment found him following his friend Canning once more, returning to the Foreign Office as 



He held diplomatic posts in both Lisbon and Madrid but was forced to return home following a disagreement with the Prime Minister of Spain.  This did not dent his political ambitions though and he was appointed to the Privy Council in 1805.
His public life ended after a tumultuous period of diplomatic service in Berlin and then, once again, in Spain where his actions were said to have possibly endangered the British Army at one point, though no public censure came of it.  Further opportunities for foreign office service were spurned and he settled down to marriage and his writing from 1816 onwards.  He and his new wife, Elizabeth, moved to Malta in order to help her failing health and it was here that he remained, studying Greek literature and learning the Maltese and Hebrew languages.
Frere's reputation as a writer is mostly based on his translation of a number of dramatic works by the Ancient Greek playwright Aristophanes.  He wrote his own poetry as well including, in 1817, a mock-heroic Arthurian poem with the grand title
Twenty five years after his death his complete works were published.
John Hookham Frere died on the 7th January 1846 at Villa Frere, close to Valletta on the island of Malta.  He was 77 years old.