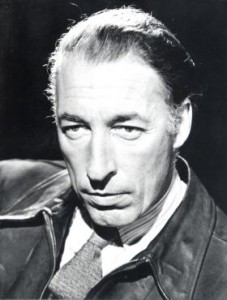 Born in Belfast in 1907, Louis MacNeice was a poet, greatly influenced by W.H. Auden, who was much loved by his contemporaries and known for his relaxed and honest style. His early life was spent in County Antrim and he was deeply affected by the death of his mother when he was just six years old. His father remarried and MacNeice was sent to school in England along with his sister.
At Sherborne School he received a grounding in the classics and began to take an interest in poetry. Whilst he was happy there, when he won a scholarship to Marlborough his attitude soon changed. A crueler environment may well have led MacNeice to bury himself in the classics and escapism of mythology. He began writing poetry and had some published in the school magazine. He also became firm friends with Anthony Blunt, who would later be involved in spying for the Russians during the cold war.
In 1926, MacNeice took up a scholarship to Oxford where he met W.H. Auden and became immersed in the world of poetry, publishing several more of his own works in the literary magazines of the time. His first collection was published in 1929 and was called Blind Fireworks. A year later he married Mary Ezra, despite objections from both their families, and graduated from Oxford, taking up a teaching post at Birmingham University.

Finding writing poetry difficult at the time, something which he blamed on being married, MacNeice tried his hand at a novel called Roundabout Way that he managed to get published in 1932. The book did not meet with much success and he returned to writing poetry a little later. He published several works in the literary magazine The Criterion, about the same time that MacNeice's son was born. His breakthrough came in 1935 when a collection called Poems was published and received good reviews.
In 1936 he was featured in a collection of poetry produced by Faber and Faber that included works by Auden and other major poets of the time. His wife left him and he moved to London with his son, taking up a position at a college in Bedford. Letters from Iceland appeared in 1937 and a play called Out of the Picture and, a year later, Faber and Faber, who would remain his publishers from now on, brought out his second collection The Earth Compels.

In 1941 MacNeice began working for the BBC helping to produce plays for the radio and in 1947 was sent to India to report on the political events of the time. He took time out a little later to work as Director of the British Institute which took him to Greece. There he wrote and published Ten Burnt Offerings, a selection of poetry that was eventually aired on the BBC in 1951. Throughout the 50s he continued to write including the collection Visitations and in 1958 he was given the CBE.
In 1963 he was gathering sound effects for a radio program and went potholing in Yorkshire. Getting trapped on a stormy night on the moors, MacNeice came down with bronchitis that eventually turned into pneumonia. He died shortly after, at the age of just 55, and was buried in the same church as his mother in County Down.