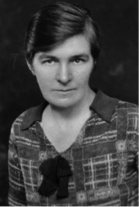 Nettie Palmer was an Australian poet and essayist who also became the most prominent literary critic in her country.
She was born Janet Gertrude Palmer on the 18th August 1885 in Bendigo, Victoria and later acquired the nickname "Nettie". Her parents were of Irish immigrant stock and raised a very bright child who excelled at the Presbyterian Ladies" College, Melbourne before going on to study at the University of Melbourne. As well as taking a keen interest in poetry she also had a talent for learning foreign languages and studied for the International Diploma of Phonetics at locations in France and Germany.
She was passionate about social justice and change although she preferred not to take an active role in politics, unlike her brother Esmonde who was one of the early members of the Australian Communist party. Nettie preferred to seek out the company of writers and artists and she started a long term relationship with the poet Bernard O'Dowd on her return to Melbourne from Europe. She married someone else though, a writer called Vance Palmer, and they married in London in 1914.
As war was just breaking out the pair returned to Australia and they joined campaigners who were lobbying against the Australian government's plans for the introduction of conscription. Nettie had been a fairly minor figure in literary circles up to the outbreak of war but took up writing on a full time basis during the 1920s. She published an acclaimed critical study of Australian literature in 1924 called Modern Australian Fiction. She went on to produce pieces that were published in various newspapers around Australia, covering a wide range of subjects including cultural events and environmental issues. She also became established as a book reviewer, covering new titles from Europe, the United States and Australia. In 1928 she pulled together a collection of short stories that had already been seen in a number of minor publications and published them under the title An Australian Story-Book.
She followed this with a major biography of her uncle who was a prominent politician, the book being called Henry Bournes Higgins: A Memoir. Much of her time, by now, was spent corresponding with and mentoring a wide network of female writers. But war was soon to touch the Palmer family when they travelled to Spain in 1935 and were in Barcelona when the Civil War broke out. One of her daughters stayed to help out in a British medical unit while the rest of the family returned to Australia.
Nettie was a leading light in moves to get Australian literature recognised worldwide and for it to be a subject worthy of study at academies across the country. Her own output of poetry was fairly small but here is a good example of the way she felt about the anguish felt by mothers around the world who sat at home waiting for news of their sons who were away fighting wars on foreign battle fields. It is simply called The Mothers: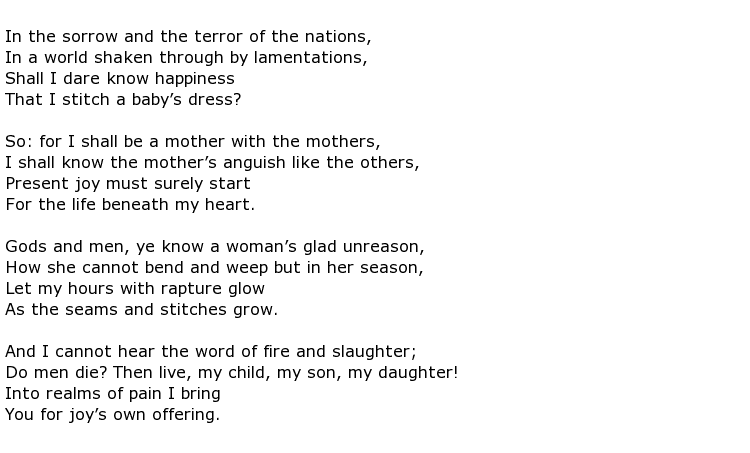 Nettie's final years were blighted by ill health and the constant worry about her children, one of who had become an alcoholic having suffered a mental breakdown in 1948. She was never forgotten though by both writers and readers of Australian literature.
Nettie Palmer died on the 19th October 1964 aged 79.