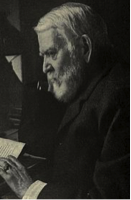 Richard Henry Stoddard was a 19th century American poet and well respected literary critic.
He was born on the 2nd July 1825 in Hingham, Massachusetts. He was the son of a sea captain who tragically was lost at sea when Richard was still a boy. His widowed mother then took her son to live in New York City and he was sent to a local school for a fairly rudimentary education. While spending the majority of his early years in the city he developed a keen interest in reading and writing poetry. He may have had ambitions to become a writer but these were, at least temporarily, put aside when, on leaving school, he worked firstly as a blacksmith, and then in a foundry making iron moulds.
At the age of 24 Richard turned his back on industrial work, hoping instead to become a professional writer. He had made the acquaintance of a number of young men interested in literature, in particular Bayard Taylor who would go on to become a poet, travel writer and diplomat. Contributions were submitted for publication in magazines such as the New York Evening Post and the Knickerbocker Magazine and his work gradually became known.
He was married in 1852 to novelist and poet Elizabeth Drew Barstow and the pair soon turned their house into a kind of literary salon, inviting fellow artists and writers to frequent gatherings where ideas might be exchanged and future projects discussed. A year after he was married, Stoddard's friend, the poet and novelist Nathaniel Hawthorne (who presumably had some influence with the port authorities) helped him to obtain a job with the Port of New York. He retained the post of Inspector of Customs for some seventeen years before moving on to become confidential clerk to the famous Unionist General George B. McClellan who was now a leading figure in the New York dock department.
Stoddard filled posts as literary editor in a number of publications such as Vanity Fair and the New York World and he gained himself a reputation as an important and influential critic. At the same time though he was a lyric poet, producing songs and poems described as sincere and well-formed. One poem, called Roses and Thorns, was originally turned into a children's song called Legend No 5 and then used as the basis for Anton Arensky's Variations on a Theme by Tchaikovsky, Op. 35a, a piece written for string orchestra.
Some of Stoddard's major poetic works included Abraham Lincoln: An Horatian Ode, Songs of Summer and The Book of the East. These were written in the second half of the 19th century and are still popular today. Here are the opening verses of his complex and dramatic ode to President Lincoln, a poem which ran to well over fifty verses: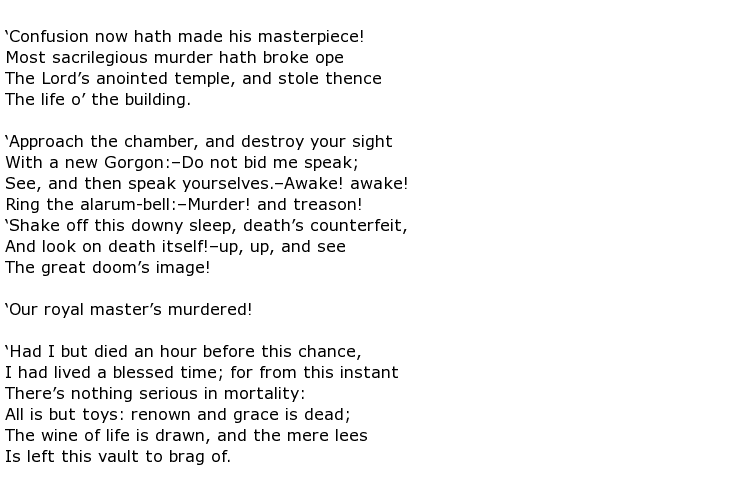 Stoddard also found the time to write an autobiography, titled Recollections Personal and Literary, and this was published in 1903, the year of his death.
Richard Henry Stoddard died in New York on the 12th May 1903 at the age of 77.