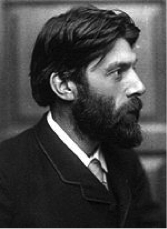 Robert Seymour Bridges holds a unique place in British literary history in that he was the only physician to be appointed to the post of Poet Laureate. His medical career had long finished though when we was appointed in 1913 and he remained in this post until his death in 1930. His fame as a poet came late in his lifetime and he was awarded the Order of Merit for the poem The Testament of Beauty in 1929. A deeply religious man he wrote a number of hymns that are still sung today around the world and his daughter was the famous poet Elizabeth Daryush.
He was born in the Kentish coastal town of Walmer on the 23rd October 1844. His family circumstances were comfortable and he was sent to Eton College and then up to Oxford where he studied at Corpus Christi College. Here he struck up a long friendship with the poet Gerard Manley Hopkins and, following the death of his friend, Bridges ensured that all of his work was published, thus establishing Hopkins' name in the annals of the great poets of England.
He had ambitions to become a physician and took medical training at St Bartholomew's Hospital in London. He said all along though that he would only remain in the medical profession until the age of forty. At that point he intended to retire and concentrate on writing poetry.
Bridges had a somewhat controversial start to his life as a physician, speaking out against the state of the Victorian medical establishment while working in casualty at St Bart's. His outspoken attitude did not prevent him from being elected to the Fellowship of the Royal College of Physicians of London (in 1900) and he later secured posts at two other London hospitals. His intention to retire at age 40 was curtailed when he contracted lung diseases in 1882, aged 38, and he concentrated from then on with writing and researching other writers' work.
He had already had a collection of poems published some years before and he now had time to settle to a life of domesticity and poetry, living firstly in the rural seclusion of Yattendon in Berkshire and, finally, at Boars Hill near Oxford. He remained there for the rest of his life. He was very much a student of English verse, devoting much time to the study of metres and forms of versification. This is known as prosody and illustrates how seriously Bridges took his work. An example of his studies is the book Milton's Prosody where he offered an alternative theory to the old idea that Milton wrote primarily in blank verse. Bridges considered that this was a limiting method of poetic construction and he suggested that Milton instead favoured syllabic practices.
He invented a method that he called "Neo-Miltonic syllabics" and demonstrated this in a 1925 collection of poems called New Verse. He repeated this style four years later with his famous piece The Testament of Beauty. Here is a section from this long, philosophical poem: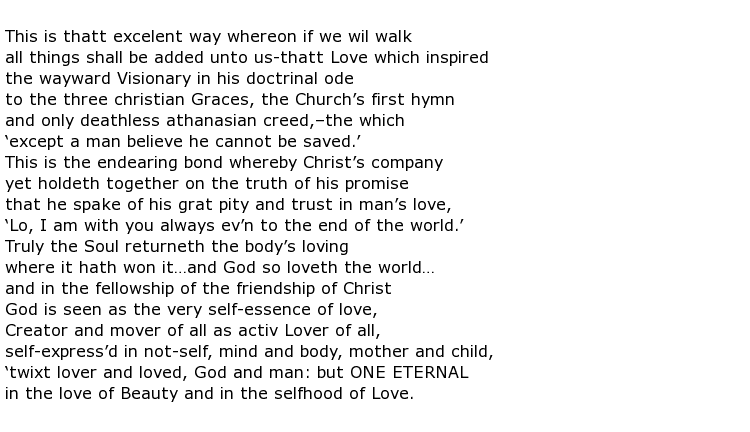 While many of his compositions were lengthy he did write shorter poems as well and many consider his best work to be found in Shorter Poems, published in 1890. He also composed a number of hymns which have endured to this day and also tried his hand at verse plays, though these were not particularly successful. Throughout both his writing and medical careers he was undoubtedly inspired by his strong religious faith.
Robert Seymour Bridges died at his home in Boars Hill on the 21st April 1930, at the age of 85.