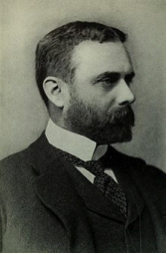 Sir Gilbert Parker, PC and 1st Baronet, was a Canadian poet and novelist who also made a name for himself in British politics and as a skilled propagandist during the First World War.
He was born Horatio Gilbert George Parker on the 23rd November 1862 in Ontario, to an Army Captain. He was schooled initially in Ottawa before going on to  University in Toronto. He went into teaching following college before deciding to travel the world in search of new experiences. His travels took him all over the Pacific region, Asia and Europe and he worked as Sydney Morning Herald's assistant editor in 1886. A few years later he settled in London and churned out a number of fiction titles.
He also wrote a number of books about the history of Canada, his homeland, including stories of French Canadians such as



published in 1892 and



which depicted the actual conquest of Quebec by the English led by General James Wolfe. This was published in 1896. Over the next twenty years he published a number of other novels, three of which made the top ten bestsellers list for novels in the United States.
While his novels were undoubtedly popular, Parker also wrote a number of poems and sonnets and an example of the latter, Reunited, is reproduced here: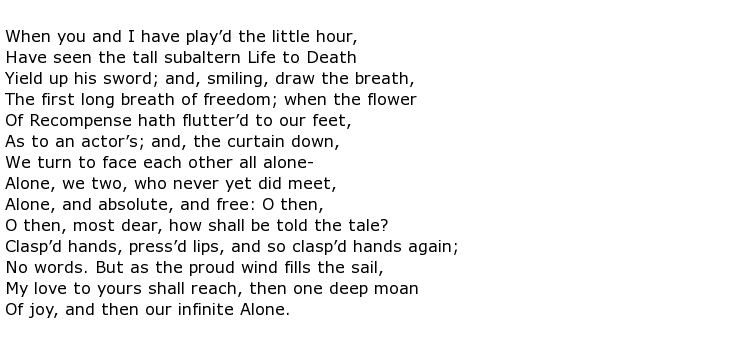 In 1910, Sir Edward Elgar set three of his romantic poems to music:



He was living in England by now and was beginning to forge a career in British politics, winning a seat in Parliament for the Conservatives. But it was for his contributions to Canadian literature that he was given a knighthood in 1902 by King Edward. He was given the title of baronet in 1915 and was appointed as Privy Councillor the following year. Despite his commitment to politics, Sir Gilbert continued to write and his skill was put to use by the British government when they were seeking the support of the Americans during the First World War. However his role in this was kept a secret from those who he was aiming to persuade into joining the war effort.
He became a skilled propagandist and incorporated words from the likes of George Bernard Shaw and Rudyard Kipling in his pieces sent to the famous New York Times and others. He was adept at flattering the American people in his attempts to convince them that they needed to be offering practical assistance to the troops fighting on European battlefields and beyond. Parker's campaign was widespread and effective, and it most certainly set precedents for future propaganda campaigns to follow.
His work bore fruit, but not until 1917 when President Woodrow Wilson severed diplomatic ties with Germany and, from then on, sided with the Allied effort to win the war. They didn't realise it at the time but the Americans had been successfully manipulated by the persuasive writing skills of a British baronet.
Sir Gilbert Parker's health was failing during the following years but he survived until the 6th September 1932 when he died in London at the age of 69. His body was taken home to Canada and buried with honours at Belleville, Ontario.