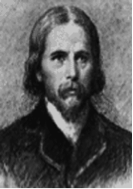 Sydney Thompson Dobell was a 19th century English poet and literary critic who belonged to a group called the "Spasmodic School" of writers whose numbers included George Gilfillan and Richard Henry Horne.
He was born on the 5th April 1824 in the small town of Cranbrook in Kent into reasonably comfortable circumstances. His father, John Dobell, ran a successful wine business and his mother was the daughter of the London political reformer Samuel Thompson. When Sydney was twelve years old the family moved west to Cheltenham in Gloucestershire. He had a private education despite his close proximity to the excellent Cheltenham College and, in fact, he wrote a poem about the college when he was 18 years old, in the style of Geoffrey Chaucer.
Remarkably he had been engaged to be married since the age of 15 and the couple did get married in 1844. His new wife had good family connections and he soon developed a keen interest in political reform, especially the new-found liberalism of this time. He had already begun writing poetry on similar political themes and one long piece called The Roman was published using the pseudonym Sydney Yendys in 1850. He and his wife followed the Victorian passion for European travel which included a tour of Switzerland in 1851.
On his return Dobell found himself enjoying the society of well-known writers such as John Ruskin, Alfred Lord Tennyson and Robert Browning. He followed up The Roman with another long poem, this one called Balder, published in 1854, and he then spent three years living in Scotland. The following year, in association with the Scottish poet and fellow member of the Spasmodic School, Alexander Smith, he published a collection of sonnets about the Crimean War. As well as writing his poetry he was always happy to help new writers like David Gray make their way in the business.
The Spasmodic School of poets were known for a writing style that exhibited the uneasy mood of many writers during the late 19th century. They were sceptical about the very mystery of existence and viewed any ambition as simply unattainable in the current political climate. The name was first used by Thomas Carlyle who was, apparently, referring to Lord Byron and his work. The work of Spasmodic poets often features overly extravagant language and an excessive use of metaphors. It was highly original though and Dobell's work The Roman was described as having



Here are the first three verses of one of his sonnets from the Crimean War collection. It is called Home, Wounded: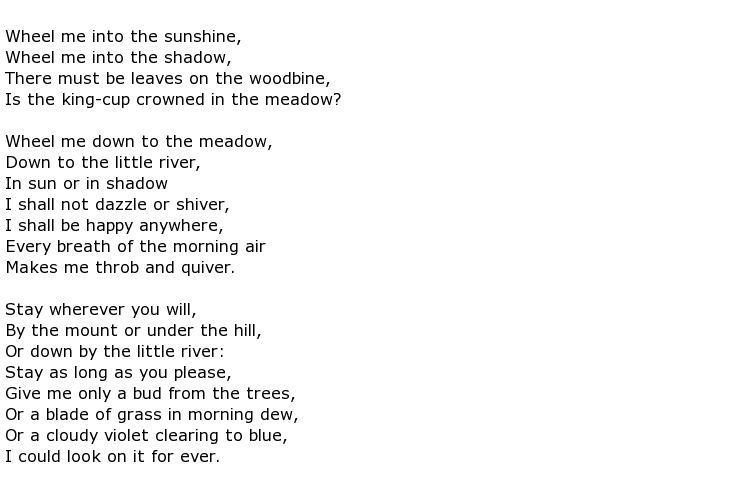 Dobell was a "broad-church" Christian who was described as amiable and true-hearted by those that knew him. He believed that



Unlike many he did not believe in an afterlife, believing instead that a spiritual presence exists within the living, rather than the dead.
He had not been the most healthy of men throughout his life and often took to overseas travel during the winter because of this. Things were not improved when, in 1869, he had a riding accident which involved the horse rolling on top of him. He lived the last years of his life as a virtual invalid because of this.
Sydney Thompson Dobell died on the 22nd August 1874 in Nailsworth, Gloucestershire. He was 50 years old.