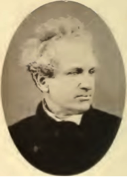 Thomas Aird was a Scottish poet and long-time newspaper and magazine editor. His best known work was a long, narrative poem in five cantos called The Captive of Fez, which was published in 1830.
He was born on the 28th August 1802 at Bowden in the county of Roxburghshire. He came from a modest family background, his father being a local builder. He went to school near his home before going on to complete an undergraduate degree at the University of Edinburgh. Already interested in becoming a writer he sought out the company of fellow writers there, such as James Hogg, Thomas Carlyle and John Wilson. Carlyle remained a close friend throughout his lifetime. He made a little money while at university as a private tutor to the children of a gentleman farmer in Selkirkshire.
He had the opportunity to study for the ministry on completion of his degree but expressed a preference for a literary career. His first published work was in 1824, a book called Martzoufle: a Tragedy in Three Acts, with other Poems. It received virtually no critical attention but he persevered, often submitting articles for publication in Blackwood's Magazine, including a series of essays under the title Religious Characteristics. Written in 1827, these were highly charged with religious fervour and were reviewed in "laudatory terms" by one Professor Wilson. Aird's enthusiasm paid off in 1830 with The Captive of Fez receiving much critical acclaim.
Two years later he took over the editorship of the Edinburgh Weekly Journal from previous incumbent, the late James Ballantyne. He filled this post for only one year though and then, in 1835, he was appointed editor of the Dumfriesshire and Galloway Herald. Here he remained for the next 28 years, only relinquishing the post on retirement. Naturally he used this medium as an outlet for some of his own poetry. He also showcased some of his prose in the paper, an example being a descriptive piece featuring a typical Scottish character with observations of the passing seasons. This was called Old Bachelor in the Scottish Village. When published in book form it proved very popular and ran to two editions.
A second collection of his poetry was published in 1848, and this anthology was well received by both readers and critics alike, enhancing his reputation considerably. Fellow poet Thomas Carlyle remarked that in these poems



One of his most poignant pieces was a poem called My Mother's Grave and here is the first verse from it: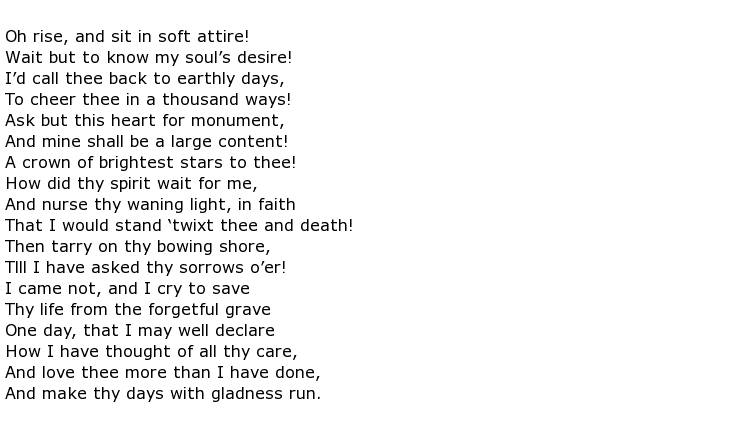 From 1852 onwards Aird's health declined and he limited his writing to submissions to the Dumfriesshire and Galloway Herald only. He retired as editor in 1863, at the age of 61, but he lived for a further thirteen years. Aird never married and, in general, lived a fairly simple life. Not for him the grand tours of Europe that so many writers undertook at that time, preferring instead to remain close to home at all times.
Thomas Aird died on the 28th April 1876 at the age of 73. He was buried in St. Michael's churchyard, Dumfries.