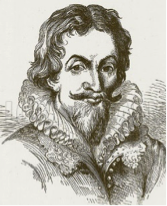 Thomas Dekker was an Elizabethan-era English poet, playwright and pamphlet writer. Remarkably, one of his poems – Cradle Song – was incorporated into the lyrics of a Beatles pop song in the 1960s. He was involved for a number of years with a group of dramatic writers known as the Admiral's Men.
There is very little recorded about his early life but it is believed that he was born sometime during the year 1572, probably in London. His name has Dutch origins so it is possible that he had family connections with the Netherlands. He must have been well educated because some of the work that survives has been translated from the original Latin.
His work on play writing seems to have begun during the 1590s with his involvement in one of the groups of writers that were common during Elizabethan times. Examples of these groups were the Queen's Men and the Admiral's Men, with Dekker being a member of the latter alongside such as Thomas Heywood and Anthony Munday. There was a collaboration with William Shakespeare as well, on the complex and much edited play about the former Lord Chancellor Sir Thomas More.
Theatrical entrepreneur Philip Henslowe was the driving force behind the Admiral's Men and it is believed that Dekker contributed to the editing and revision of some forty different plays between 1598 and 1602, at the behest of Henslowe. He also worked with humorous writer Ben Jonson on occasions although it seems that Jonson was less than complimentary about his work. He described Dekker as "…..a bumbling hack" and "a dresser of plays about town". But despite such criticism, Dekker stuck to his task and, in 1599, wrote a rowdy comedy about the typical lives of Londoners called The Shoemaker's Holiday. Critics have called this play his masterpiece.
As England moved into the Jacobean period his fortunes fluctuated. While he received Royal commissions such as the task of writing The Magnificent Entertainment, this being the festival book that commemorated the coronation of James I, at the same time his association with Henslowe was severed. He continued to write plays but with varying success and he slid further and further into debt, resulting in a seven-year sentence in the King's Bench Prison for debtors. This sentence commenced in 1612 but he continued to write while incarcerated.
It can be said that the majority of Dekker's dramatic output consisted of comedies, with a few tragi-comedies sprinkled here and there. But, because of his unstructured way of living and working, most of his work was lost. His poetry could often be found within his plays, an example being The Merry Month of May which was part of his great play The Shoemaker's Holiday. Here is the poem, a gentle lilting piece about a young man's romantic aspirations that surface when the season turns to Spring time: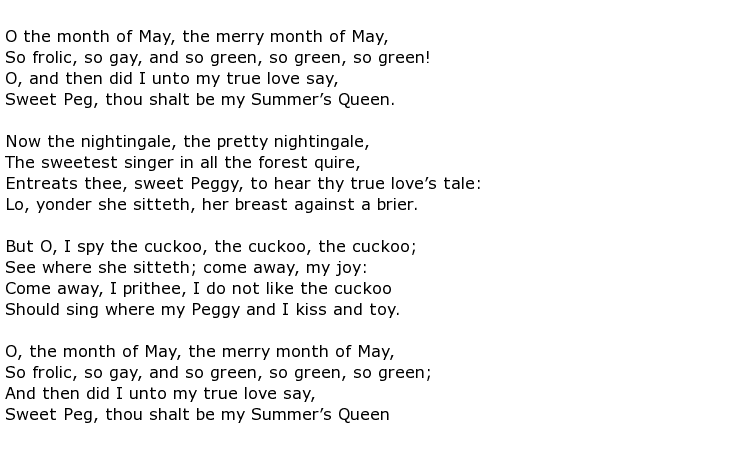 When not writing plays, Dekker produced a number of pamphlets on such subjects as the death of Queen Elizabeth I, the Gunpowder Plot, the plague and thieving in the London twilight hours. Examples of the latter include The Belman of London and Villainies Discovered by Candlelight.
His poetry was probably the smallest part of his literary output but there were notable examples of this art. He wrote a long poem in debtor's prison, in 1620, called Dekker His Dreame. In the 1960s The Beatles used his poem Cradle Song in their composition called Golden Slumbers which was released as an album track, on Abbey Road. The lines that they incorporated were:



Thomas Dekker died on the 25th August 1632, aged 60.