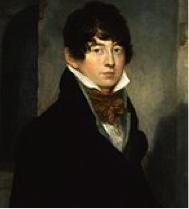 Washington Allston was an American poet and artist who was, perhaps, best known for being a pioneer in the American Romantic movement of landscape painting. As an artist he was an exponent of bold colours and dramatic scenes while his poetry was well liked during his lifetime. Some called him the "American Titian", in honour of his Venetian Renaissance style of painting. He spent a period of time in the early 1800s living in London and published at least one collection of poetry there.
He was born on the 5th November 1779 in Georgetown, South Carolina, on a rice plantation by the Waccamaw River. The boy was named after the revolutionary general George Washington and he unfortunately lost his father, a serving army officer, while aged only two. Captain Allston was wounded during one of the battles against the British and died shortly afterwards. His mother remarried.
Allston received a good education and was a Harvard graduate in 1800. Already displaying an artistic talent, he moved first to Charleston and then took a ship bound for England in May 1801. His ambition was to gain admittance to the Royal Academy of Art and he was successful in this. During the next few years he toured Europe, drawing great inspiration from the masterpieces that he saw in French and Italian galleries. He also met the writer Samuel T Coleridge while in Rome and the two became lifelong friends. He also met Ann Channing on his travels and they got married shortly afterwards.
Returning to London he found that his art works were becoming well known and he won a number of prizes for them. He was also writing poetry though and, in 1813, a collection called The Sylphs of the Seasons, with Other Poems was published. A second edition of it was picked up by a Boston publisher later that year. He was, from then on, a popular poet in both England and America. However, tragedy was just around the corner when, in1815, his wife died and he decided to return to his homeland three years later.
Allston remained in Cambridge, Massachusetts for some twenty five years, enhancing his reputation as a painter and, in 1826, he was elected a Fellow of the American Academy of Arts and Sciences. The first exhibition of his work was held at the Boston Athenæum during the following year. In 1830 he married again and his second wife was a cousin of Ann, his first wife.
Although his poetic output was relatively small, he also wrote a novel in the Gothic style called Monaldi, published in 1841. He also wrote Lectures on Art, and Poems but this was only published in 1850, seven years after his death. Here is an example of his poetry, a piece written about his journey from America to England. It was called America to Great Britain and the first three verses are reproduced here: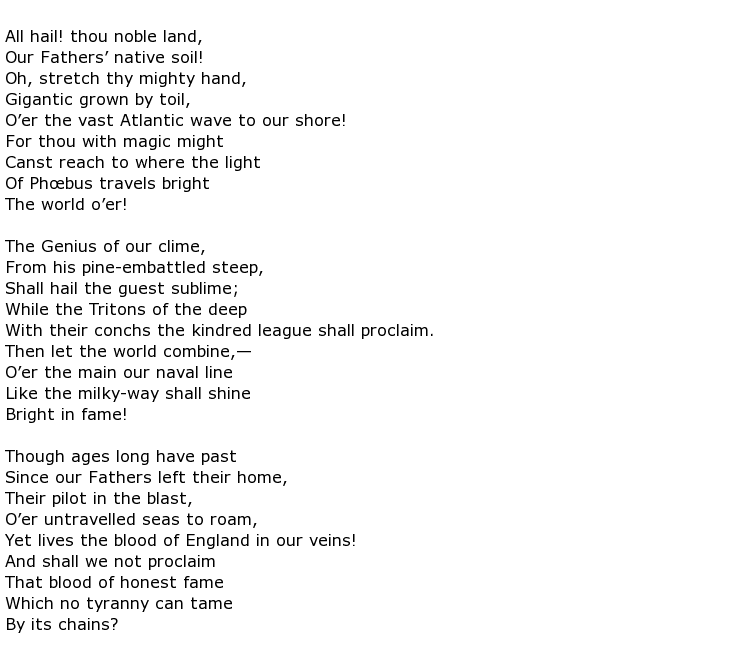 Allston enjoyed a great deal of popularity as a poet amongst fellow writers such as his friend Coleridge, Ralph Waldo Emerson and Henry Wadsworth Longfellow. The latter, writing seventeen years after Allston's death, said of him:



Washington Allston died on the 9th July 1843, aged 63.