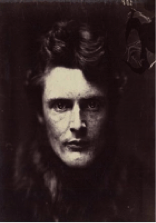 Born in the middle of the nineteenth century, Wilfrid Scawen Blunt was a controversial, politically-motivated writer who spent his early years travelling the world with the British Diplomatic Service, a profession that he entered at the age of eighteen. He enjoyed postings to Argentina, Greece and at a number of locations across Europe. This phase of his career ended at the age of 32 but his travelling continued. He was married in Venice to the granddaughter of the famous poet Lord Byron and the couple were soon exploring the Middle Eastern countries on horseback. Blunt spoke out against British imperialism in Egypt and other countries and was also in favour of home rule for the people of Ireland. His views on the Irish question earned him a two-month prison sentence in 1888 following violent scuffles with police at a political meeting.
Blunt was born on the 17th August 1840 into a well-established family in the English county of Sussex. They lived at Petworth House, an imposing country residence originating from the 17th century. He grew up under his mother's religious influence (Catholicism) and was educated at Twyford School in Stonyhurst and then St Mary's College, Oscott. He wrote a number of essays, many of them political, as well as poetry which was eventually anthologized in a 1914 collection. Much of his work reflected his anti-imperial stand on the British colonies with a typical view being that the British had no moral responsibility for the people most affected but had a strong urge to make money out of them.
Blunt and his wife travelled extensively in Egypt but settled in Cairo and, in 1878, set up a successful horse breeding business using only the purest of Arabian horses. It was called the Crabbet Arabian Stud and their intention was to export the animals to England. The stud was named after their English residence, the Crabbet Park Estate, which was where they moved to in 1904.
Life took an unhappy turn though on their return to England with the marriage collapsing due to Blunt's womanising and chemical dependency. He was considered to be a strikingly handsome man and was never short of female admirers. His wife, Lady Blunt, eventually lost patience with this and the fact that they were forever juggling finances to stay out of debt. She moved back to Egypt leaving her husband having to sell horses just to keep his finances relatively stable. All this time though Blunt had been writing poetry including The Love Sonnets of Proteus in 1880 and The Wind and the Whirlwind three years later.  The Love Sonnets was considered to be his best love poetry and was a major writing undertaking. Here is the first of this collection, simply titled "1":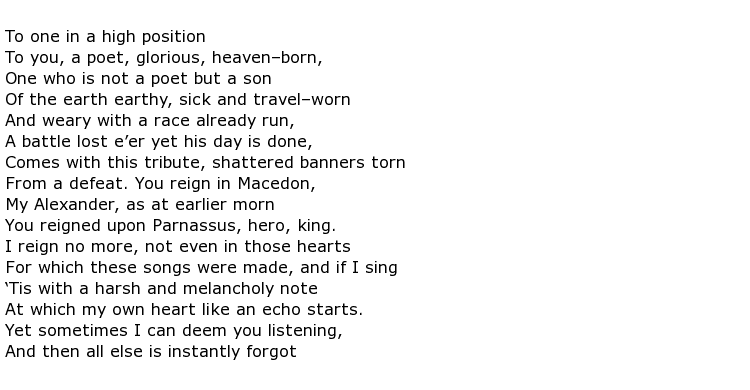 Blunt retained a strong affinity for Egypt into the 20th century and did not mourn the passing of British colonialism. He sympathised with Muslim aspirations in all the Islamic countries and, as the new century dawned, he said:



In fact he lived another twenty two years.
Wilfrid Scawen Blunt died on the 10th September 1922, aged 82. In accordance with his wishes he was buried in Muslim style.