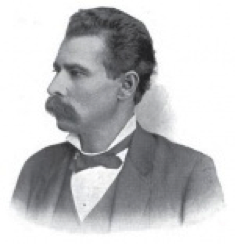 This 20th century American poet was known among his friends and contemporaries as Waring Cuney. He was musically trained and could have become a singer, but he chose to pursue a career in literature instead. His poetry is, in many ways, influenced by his musical training, with blues and ballad forms often appearing in his verse. His status as one of the Harlem Renaissance poets varies from a "minor" role to one of the "favourites" of the movement. He was certainly well regarded in many quarters and his poems can be found in such anthologies as Countee Cullen's Caroling Dusk, published in 1927, and the 1931 Book of American Negro Poetry by James Weldon Johnson.
He was born William Waring Cuney on the 6th May 1906 in Washington DC. His father was trained at law school and worked for the federal government while his mother was a school teacher. William had a good education, attending Howard and Lincoln universities before going on to study music in both Boston and Rome. His talents though leaned more towards writing and he wrote a number of songs for other people and some were recorded, for example, protest songs sung by Joshua White on his album Southern Exposure. Others were recorded by Nina Simone and Al Haig. While at Lincoln University Cuney befriended another poet, Langston Hughes, and the pair produced poems for publication in campus and national magazines, as well as entering a number of poetry competitions.
Cuney won a number of prizes for his work. A notable piece was his poem No Images, written as an eighteen year old in 1926. It was well received at the time and has since become known as something of a minor classic of the New Negro literature movement. Here is the poem which reflects on the difficulties of negro women trying to be recognised as beautiful when living in a white society: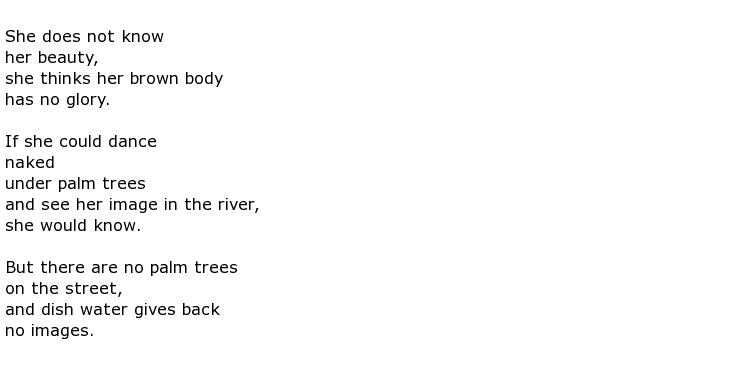 This poem has appeared in a number of anthologies of negro poetry and, curiously, Cuney was 54 before he had a collection of his own poetry published. This was in 1960 and was published in Holland, by a bibliophile society. Thirteen more years passed before the second collection – Storefront Church (1973) – ended his self-imposed withdrawal from society. He ignored his friends during this period, preferring to live a private, solitary life. This was only broken when he heard that his religiously themed work was being described, by one John Oliver Killens, as irreverent. Cuney was affronted by this apparent slur and, within a year, a London publisher put out the Storefront Church collection.
The poetry of Waring Cuney was most certainly popular amongst readers even though publishers may have been slow to recognise his skill in depicting the racial difficulties of ghetto life all over the world. He spoke with a powerful language using strong rhythms and a clarity that portrays the message he wanted to send while using the minimum of words to do so.
William Waring Cuney died on the 30th June 1976, aged 70.