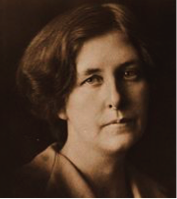 Zora Bernice May Cross was an Australian poet, teacher, journalist, occasional actor and novelist. Her love-sonnets shocked some, being much too explicit for the time, with other subjects including child birth and war also covered. In contrast she wrote a number of charming poems for children.
She was born on the 18th May 1890 at Eagle Farm, Brisbane. Her parents were second generation settlers, her father's family originally coming from Ireland. He was an accountant and taught his daughter much about Celtic folklore while Zora's mother instilled in her a love of poetry. She attended four different schools including the Ipswich Girls" Grammar School and then spent two years studying at the Sydney Teachers" College (1909-1910).
She went immediately into primary school teaching following graduation but stayed for only three years, leaving because she was pregnant. Unfortunately the child died and she then moved into journalism with the Boomerang newspaper, later working as a freelance writer. She was married in 1911 but it was an unhappy union that was ended after 11 years. She lived with another man much later, in effect as his common law wife, and they had two children. She always tried to support herself, either through writing, acting or giving elocution lessons.
Writing was her primary activity though and between 1916 and 1918 she produced four collections of poetry including A Song of Mother Love (1916) and The City of Riddle-Me-Ree (1918). Between 1924 and 1944 she wrote five novels. Many of her poems were published in literary magazines and she was a regular columnist for the Brisbane Daily Mail, and also a drama critic for magazines such as Lone Hand and Green Room.
Her controversial poetic career really began when she returned to Sydney in 1917 after touring the country with a concert party, raising money for the war effort. Songs of Love and Life was a published collection of love sonnets, although some had already been seen in the Bulletin. They were explicit and, to some readers, shocking portrayals of erotic love written from the woman's point of view and received good reviews. It is believed that they were dedicated to the man with whom she later had children (David McKee Wright).
Here is an example, Love Sonnet number Xxix: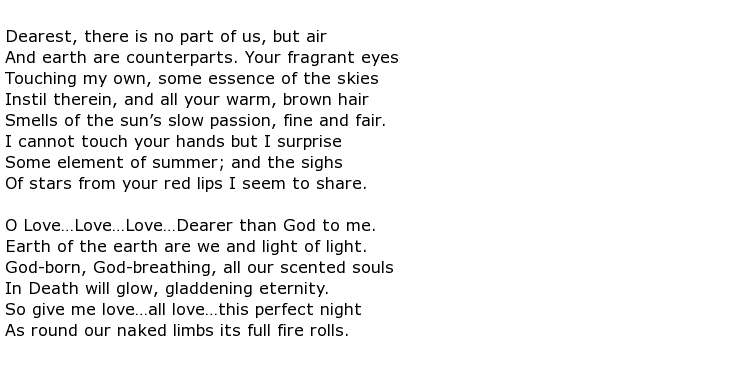 Soon after publication it became public knowledge who the subject of these poems was and it had repercussions on his personal and working life. The fact that they were not married scandalised literary society and their combined resources soon felt the strain as Wright lost his job as a magazine editor. Even more difficulty came Zora's way when, in 1928, she found herself "widowed" and struggled to support herself and her children. She barely got by on earnings from writing and a meagre Commonwealth Literary Fund pension of £2, paid fortnightly, from 1930.
For the rest of her life she continued to write and she planned to write a trilogy of Roman novels. She started them, and even visited Rome in 1953 for research purposes, but they were never finished. She also wrote children's rhymes, a charming example being The City of Riddle-mee-ree which was written in 1918. Literary history will, without doubt, list her name amongst the truly gifted Australian poets.
Zora Cross died on the 22nd January 1964 at the age of 73, having contracted arteriosclerotic heart disease. She died at the Blue Mountains cottage where she had spent so many happy years with David Wright.