Ever since I first read the lines: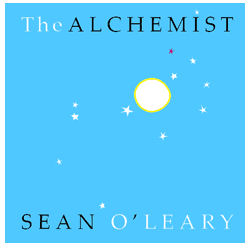 when I was no more than 12 year old, I have been in love with the musical quality of Gerard Manley Hopkins poetry. His poems play with sound like an artist plays with color, rubbing consonants against each other, stretching vowel sounds by laying them side by side, dancing words in couples that one would not ever imagine together until you see them frolicking on the page. So when I spotted a press release for The Alchemist, it was a given that I"d check it out. Mind you, I"m seldom happy with poetry set to music – unless it was meant that way to start. Song lyrics are song lyrics, after all – poetry of their own genre – and most of the time when I listen to someone"s perception of what the tune of a poem is, it falls far short.
That"s not the case with Sean O"Leary"s musical adaptations of Hopkins" poetry. The musical compositions showcase the poetry as if they were written together, a seamless melding of the poetry of music and the music of poetry. They are absolutely, purely lovely – simple in the way that simplicity is a beautiful thing. They make marvelous use of traditional instruments that one might hear at a Ren Faire, intertwining with the melody and never ever overpowering the beauty of the words.
The Alchemist features the adaptations of 23 of Hopkins" poems, including my favorites, God"s Grandeur and Pied Beauty, but it was The Woodlark that most enchanted me in this collection. And it comes as no surprise to me that O"Leary has released the song as a single to support the cause of The Royal Society for the Protection of Birds, hoping that Hopkins" celebration of the tiny woodland bird will raise awareness of its status as a vanishing species. It"s another case of poets caring enough to make a difference in our world.