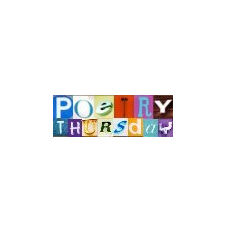 My new discovery this week – Poetry Thursday, a thoroughly delightful blog written in tandem by Liz Elayne and Lynn. Every Sunday night, Liz or Lynn post a new poetry prompt and invite other bloggers to write about it. The prompts are filed as "this week"s (completely and totally optional) idea", because, in Liz Elayne"s words, "You have a lot more freedom than that around here". Each week"s prompt is added to the complete list of (completely and totally optional ideas).
The writing prompts are valuable by themselves – nothing is quite so good at breaking writers" block as having a subject to write about – but it"s not what puts Poetry Thursday in my check it every week category. It"s because these two ladies have managed to do what most bloggers set out to do – engage their readers and encourage them to participate. Liz and Lynn make participation so simple even my mother could do it – post about poetry (or post your poetry) on your blog, and then leave a comment on this week"s post to tell people to check it out. That"s it. And it"s wildly successful. The blog has been up since April, going by the archives section – and within 24 hours of the last post, there have been 75 comments, each of them containing a link to a blog with poetry posted in response to the prompt. If you follow the traditional bloggers" wisdom that less than 10% of readers actually respond, then Lynn and Liz have built up quite a readership in a very short time.
They"ve also got the beginnings of an audio poetry project going and are soliciting audio from readers. If you blog about poetry, or blog your poems, take a peek at Poetry Thursday – and post a link to your blog. There can never be enough sharing of poetry.
[tags]poetry. poetry blogs, audio poetry, PoetryThursday, poetry sharing[/tags]