Another news round-up and today we bring you the story of a poet who was awarded the Japanese Order of the Rising Sun, the controversy over the poet on an Israeli banknote and finally the 2017 winner of the Ledbury Poetry Competition.
Japanese Order of the Rising Sun Awarded to Poet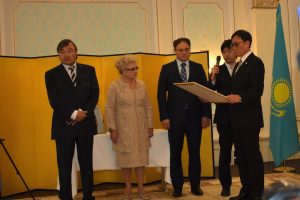 One of the most distinguished national decorations in Japan has recently been awarded to Olzhas Suleimenov, the Kazakh poet. Suleimenov is also the founder of the Nevada-Semey international anti-nuclear movement. The award was given for Suleimenov's work in helping to enhance a relationship between his native country of Kazakhstan and Japan as they both work towards their common goal of disarmament of nuclear weapons and their non-proliferation.
This year signals the 25th anniversary of these diplomatic relationships between both countries, during which time they have made significant headway. The award was given on the occasion of the 84th Birthday of the Japanese Emperor, Akihito.
Rabbi Sparks Controversy Over Banknote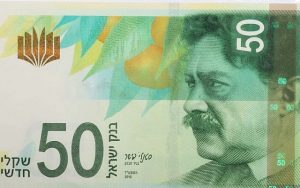 Rabbi Benzion Mutzafi, an influential Sephardic rabbi in Israel caused some controversy this weekend over the 50 Shekel note.
The banknote which has been around since 2014 features Shaul (Saul) Tchernichovsky the Russian-IsraeLi Poet, and whilst it is widely agreed that Tchernichovsky was a very talented poet, and author, his inclusion on the note is seen by many as inappropriate. And the reason? Tchernichovsky was married to a devout Christian woman who went to church every week.
The Rabbi said that his students would avoid looking at the image of the poet, and suggested that whilst avoiding use of the note altogether was impractical they should perhaps do what he does and carry the note with the poets face folded inwards so that they might avoid gazing at his image.
When the note was unveiled in 2014 there was significant outcry both from religious heads and other prominent figures within the country about the use of the poet, however no decisions were made to remove the note from circulation.
Tchernichovsky was one of 4 poets chosen back in 2011 to appear on various banknotes in Israel, the others were Nathan Alterman, Leah Goldberg who appeared on the new 100 shekel note last month and Rachel Bluwstein who is shown on the 20 shekel note.  Rachel Bluwstein is more commonly known as Rachel the Poet.
Ledbury Poetry Competition Winner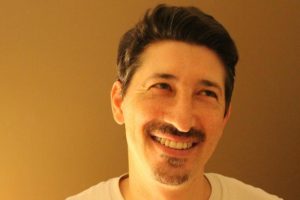 The sucessful winner of the 21st Ledbury Poetry Competition has been announced, with the title in the adult's category going to Jonathan Greenhause, who is the 3rd American poet to sucessively win the competition.
The winning poem



was described by the judges as



Greenhause joins previous winners of the competition who include Jonathan Edwards, Jacqueline Saphra and Maitreyabandhu. Jacob Polley, the winner of the 2016 T.S.Eliot prize who says that his win in the competition gave him the confidence to get his poetry out there and even have his first book published.