Today we bring you poetry for austerity, Poetweet; the website that turns tweets into poetry and Latvian coins commemorating a poet.
We Shall Overcome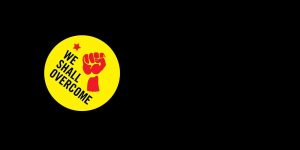 This weekend in and around Nottingham a group of musicians and poets will be joining forces for a full 4 days of charity gigs in aid of the anti-austerity movement. We Shall Overcomes, aims to bring a varied selection of local talent to as many people as possible in exchange for donations that they hope will help to keep vital support services afloat. And in addition to any entry fees for the events there will also be plenty of collection points for people to drop of items they no longer need; these will be sorted and distributed to those who do.
The Trussell Trust Foodbanks in the East Midlands gave out 55,572 three-day emergency food supplies last year, a number which had risen drastically from the previous year
The event will take place in a variety of locations and the funds raised will be donated to six worthy funds that help everyone from the homeless to those who struggle with school uniform for their children.
Rachel Joy, a local poet will be taking part in the Acoustic Punx and Poets event which will take place on the Friday. Through her job working at a drop-in centre she has seen first-hand the life-saving support that the event will be helping. Much of the poetry that she writes is based on what she sees; homelessness, the feeling of being disenfranchised and on the edge of society.
The event hopes to raise awareness, collect funds and offer people plenty of entertainment.
Poetweet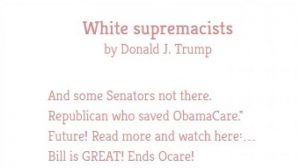 We have written about poetry created from tweets before, specifically the tweets of Donald Trump. Well someone has created an ingenious website that will do all the hard work for you and Poetweet is its name.
It's really easy to use, all you need to do is enter the twitter handle you want and choose the type of poem you want and the website will create a poem. Users can choose to create a sonnet, a rondel; French lyric poem, or an indriso; a 3-3-1-1 format created and named after Spanish poet Isidro Iturat.
And whilst the poems it presents you with may not offer you quite the polished perfection you could perhaps achieve yourself, the fun is in seeing just what it does give you.
Latvian Coins to Commemorate Poet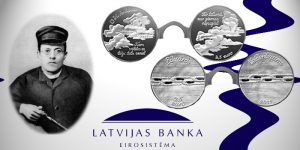 The Bank of Latvia is set to issue a new set of collector coins on Thursday this week. The set of the two silver coins, with a face value of 2.5 euros each, will depict Latvian poet Eduards Veidenbaums (1867 – 1892).
The obverse of one of the coins will feature clouds, a copy of the poet's signature and a line of his verse:



The other coin will feature clouds and another line of poetry.



The reverse of both coins will be the same, a trail of human footprints in the snow.