In todays My Poetic Side news round up we bring you a new poetry collection inspired by the island of Barbados, the 2017 winner of the Philip Levine Prize for Poetry and the town of Sofia's plans to celebrate the 140th anniversary of the birth of Peyo Yavorov.
Island Life Evoked in New Poetry Collection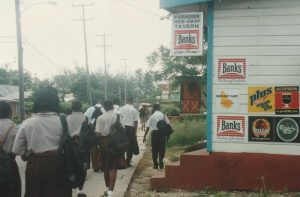 Poet James Plath has released a new collection of poetry "Everything Shapes Itself to the Sea". The short poetry collection, or chapbook, is a chronicle of the time that Plath spent on the Caribbean Island of Barbados. For six months in 1995 he spent time there as a Fulbright teaching fellow at the University of the West Indies; the alma mater of Derek Walcott, the Nobel Laureate and one of Plaths best loved poets.
Plath hopes that the poems allow his readers to imagine themselves in the Caribbean; hearing the rhythms of calypso, the local dialects. He wants them to feel the taste of rum as it slips down the throat, the warm breeze and the tang of sea air and smell the many tropical flowers. He wants his poetry to be accessible to readers and not overly academic.
Although Plath began writing the poems in 1995, he has only recently completed the book. The final poems in the book are dedicated to his wife, they recently got married and returned to the island on their honeymoon.
2017 Winner of the Philip Levine Poetry Prize Announced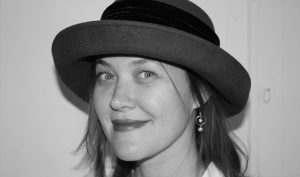 The winner of the Philip Levine Poetry Prize has been named as Tina Mozelle Braziel, a poet from Alabama. Braziel will see her debut full length book "Known by Salt" published as part of her prize which also includes a $2000 award.
An annual contest the



is open to all poets, unless they have been or still are students or faculty member of Fresno State University. The prize is sponsored by the Creative Writing Program and is run in honour of Philip Levine, who was a Professor emeritus at the University as well as the founder of the Fresno State poetry writing program. Levine was also a winner of the Pulitzer prize for poetry in 1995 and the US poet laureate in 2011.
Celebrating 140 Years Since the Birth of Peyo Yavorov
January 13 will be the anniversary of the birth of Bulgarian poet Peyo Yarorov who was born 140 years ago. Planning is well underway to celebrate the life of the poet on this important occasion.
The celebrations will take place in Sofia and include reading of the poet's original works. Students from Sofia University will be reading some of Yarorov's poems in the yard of the Peyo Yarorov home-museum. This will be followed by further readings by the actress Silvia Lulcheva and Anna Bagryana, a Ukrainian poet. For the duration of 13th January, the museum will be open with no admission fee. As a part of the Sofia Culture Directorate program, fliers of the poet's work will be being given away.