Today at My Poetic side our news roundup includes articles about the arrest of the Danish poet Yahya Hassan, The Romanian National Culture Day and the 2017 winner of the Jayadev National Poetry Award 2017.
Danish Poet Arrested Following Twitter Post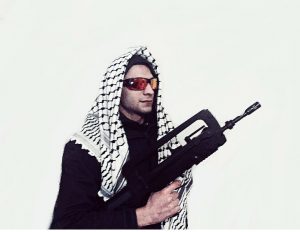 Yahya Hassan, a leading contemporary poet in Denmark was arrested at the weekend following an incident in which he posted a photo on Twitter. In the image the poet is seen posing with an automatic weapon above the caption "Silent and quiet Sunday in West Aarhus".
Hassan was release after just three hours once the police, who state the official reason for his arrest was the possession of illegal fire arms and possession of drugs were unable to find the weapon. They did however discover 13 grams of hash and a further 1.9 grams of cocaine.
The poet is no stranger to trouble with the police, in 2016 he shot a 17-year-old in the foot and was sentenced to one year and 9 months. In 2017 he was arrested for drug possession.
Yahya Hassan shot to fame in 2013 at the age of just 18 when his partially autobiographical collection of poem sold a staggering 100,000 copies and became on the bestselling collections of poetry in Denmark. His poetry is said to have a real Walt Whitman like vibe to it
National Culture Day – Romania
On Monday Romania celebrated National Culture Day. They also celebrated the date that historians have decided is the birthday of Mihai Eminescu, the poet who was given the title of Romania's national poet.
If you are confused about Eminescu's birthdate then you are not alone, several dates have been speculated as being his birthdate over a period of many years. Eminescu himself listed his date of birth as 20th December 1849, however the archives of the secondary school that he attended showed a date of 14th December 1849. The date that is now celebrated as his birthday was put forward by Titu Maiorescu, a Romanian Literary critic using research that had been carried out by N.D. Giurescu. This research contains baptismal dates for a church in Eminescu's birthplace.
The influence that Eminescu had over poetry in the country spanned several generations and the decision to celebrate his birth on National culture day was made in 2010.
Vishnu Khare Awarded the Jayadev National Poetry Award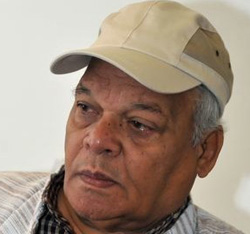 The Hindi poet Vishnu Khare was given the



for his collection of poetry. Khare shall be awarded a prize of Rs 51,000 for his collection



as well as a trophy in goddess Saraswati's image in a ceremony that will be held on 3rd February.
According to the organisers, over 40 books had been received in various different Indian languages. This included English. Among the collections were submissions by noted poets Bhalchandra Nemade, Anand Thakore and Ashok Vajpeyi.