Today at My Poetic Side we bring you articles from the UK and America. We take a look at the artist who has paid tribute with his paintings to a World War One poet, two early poems from Bob Dylan and the 23rd Annual Langston Hughes Poetry Reading.
Artist Pays Tribute to First World War Poet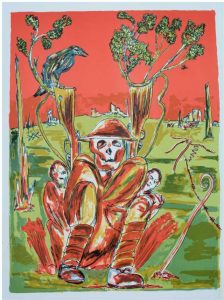 This year marks the centenary of the conclusion of the First World War, and there are a number of commemorative events that are taking place. Recognition will be given to some of the famous battles that took place towards the end of the War and it is likely that Armistice Day will have some particularly special events in store.
Jonathan Hutchins, an artist from Northwood, has put together an exhibition of paintings inspired by a poet who served in the trenches. The poet who Hutchins has honoured with the exhibition is David Jones, who fought on the Western Front – a poet he had become somewhat obsessed with whilst he was at Cardiff University, studying art.
David Jones, who himself was also an artist, used the medium of poetry to document his time in the war. "In Parenthesis", which is perhaps Jones's most well-known work offers a striking image of the fighting that took place during the Battle of the Somme in Marmetz Wood, it was also one of the biggest inspirations that Hutchins had for his paintings.
The Exhibition will run until 26th February at the Harrow Arts Centre.
Dylan Poems Acquired by Historical Society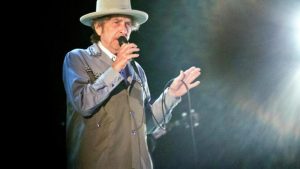 Two pages of poems handwritten by Bob Dylan when he was at high school have been obtained by the Minnesota Historical Society.
The poems which are thought to be some of Dylans earliest work are believed to have been written in 1956. They were purchased at auction by the museum together with photographs of Dylan and his friend Dale Boutang, who had saved the poetry, having previously been on display at the Museum of Pop Culture's travelling exhibit at the Weisman Art Museum.
The artefacts will be put on display via the Society's website once they have been digitized.
Annual Langston Hughes Poetry Reading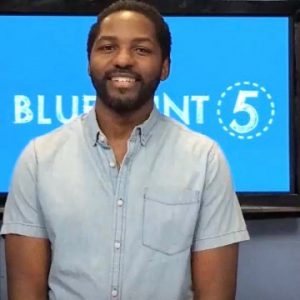 The 23rd Annual Langston Hughes Community Poetry Reading will be taking place this weekend at the Providence Public Library. The annual event is held to honour the man who is considered by many to be the "people's poet" on the occasion of his birthday.
This year a special youth-orientated event is being added to the festivities. There will also be a number of readings taking place and some scholarly discussions.
All of the events taking place this weekend will be free to the public.
Basque Culture Celebrated by Poetry Gathering for National Cowboys
This year the National Poetry Gathering of the Cowboy, which is in its 34th year, has chosen as their theme to honour both the Basque culture and its people.
Amongst the events that will take place at this year"s gathering are a Buckaroos and Basque Kickoff Bash, there will also be dancing, book readings, Basque music as well as Poetry and lots of it