Another day and another poetry news round up. Today we look the poet who is shortly to be the subject of a film, the Poetry Aloud Competition and the founder of the Dead Poets of America Society who is pondering his own immortality and designing a gravestone inspired by the poets graves he has visitied.
Poet Shel Silverstein to be Subject of Film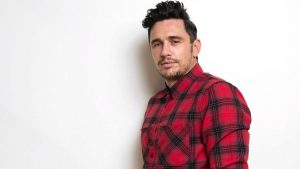 The poet and author Sheldon Allan Silverstein, sometimes referred to as Shel, will be the subject of a film that is to be directed and stared in by James Franco.
Born into a Jewish family and raised in Chicago, Silverstein is perhaps best known for his collections of children's poetry "Where the Sidewalk Ends" and "The Light in the Attic." In addition to being a poet and an author Silverstein was a cartoonist, who illustrated all his own books.
The Film will be based around Lisa Rogak's book "A Boy Named Shel" and will deal mainly with the personal and professional struggles that plagued the poet. Franco is not new to directing, "The Disaster Artist" is his latest success and it is reported that both he and the film may well be in the running for a number of Oscars this year.
Winner of Speaking Aloud Competition Revealed
The Competition which is arranged by the NLI ( National Library of Ireland) and Poetry Ireland is run for past-primary aged school pupils from across Ireland. Launched in 2007 with just a couple of hundred entries the competition has grown significantly; this year there were seventeed hundred entries from 143 schools.
The competition which offers the youngsters an opportunity to engage with poetry has prescribed poems for each of the age categories. This years poems were Moya Cannons




by Francis Ledwidge, and



by Thomas McCarthy.
During his lifetime the late Seamus Heaney was a huge supported of Poetry Aloud. When he was presented with the David Cohen Prize for Literature in 2009, Poetry Aloud was his choice for the subsidiary prize.
Dead Poets Society of America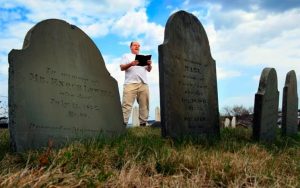 Having visited the graves of over 600 bards, Walter Skold the founder of the Dead Poets Society of America has decided that at 57 it is time to start planning for his own demise and has commissioned a tombstone.
The inspiration for his own tombstone is of course a combination of some of the many graves he has visited including those of John Keats, Herman Melville and Frances Osgood. As Skold is quick to point out he has outlived many of the poets whose graves he has visited so making sure that he gets this important memorial sorted is something that needs doing sooner rather than later. He hopes that one day he will be buried in York, Pennsylvania in his family's plot; the spot marked with his own rather unique tombstone which is topped with a dancing skeleton and quill, and has a combination of Greek muses, Hebrew letter and even a biblical quote on it.
Skold isn't planning on needing the tombstone anytime soon, at the moment he is concentrating on a book of his own poetry and of course his research into the dead poets of America.