Today in our poetry news roundup we take a look at a couple of awards, the Wallace Stevens Award and the Appalachian Writers Association book of the year award. We also take a look at the founder of the Dead Poets Society of America whose last wish has finally been granted.
Winner of The Wallace Stevens Award Announced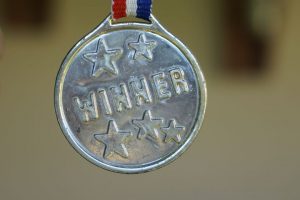 The Academy of American poets made an announcement on Tuesday this week that the poet and author Sonia Sanchez was the winner of a lifetime achievement award. The Wallace Stevens Award carries a prize of $100,000.
Sanchez, who is 83, is well known for her poetry collections including "Shake Loose My Skin: New and Selected Poems". She joins a list of highly respected poets who have previously won the award including John Ashbery and Adrienne Rich.
The Academy also announced a number of other awards at the same time, Martin Espada, was awarded a $25,000 fellowship for his work as a poet-translator, and the winners of the Lenore Marshall Poetry Prize and the James Laughlin Award for an outstanding second volume of poetry were named.
University of Kentucky Poet Given Posthumous Award
Jane Gentry, a former Poet Laureate for Kentucky who passed away in 2014 has been named as this year's winner of the Appalachian Writers Association Book of the Year for Poetry.
The New and Collected Poems of Jane Gentry was a posthumous collection of poetry, which offers a valuable look at Gentry work, it is both heart-wrenching and startling in its revelations. It works through the poet's cancer diagnosis and her work, together with her daughters and Julia Johnson, who became the books editor, to put together the collection. The collection contains some new poems that have never been published before as well as both of Gentry's previous collections of poetry.
Unique Tombstone Marks Poets Grave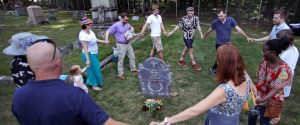 On Monday, Walter Skold, the founder of the Dead Poets Society of America, who passed away in January was finally laid to rest. His remains have been placed under the special tombstone that he designed and commission shortly before his death. There has been some considerable delay as he was supposed to be interred in the family plot in York, Pennsylvania but the tombstone was rejected as it was not deemed appropriate by the cemetery.
Founded in 2008, the Dead Poets Society was named for the film of the same name. Skold travelled all over the country looking for the final resting places of as many poets as possible. His mission was to draw attention to as many of the poets as he could. He would often hold reading in the graveyards and toast the poets – actions which often found him explaining his behaviour to the local police.
Whilst his final resting place is not the one he intended, his family believe that he would have found their choice, a cemetery in Maine, a fitting one, it is here that he founded the society.