Today's poetry news roundup takes a look at the first work of fiction written by the poet Louise Gluck and the unveiling of a sculpture in honour of WB Yeats.
Louise Gluck, Nobel Prize-Winning Poet, Publishes First Work of Fiction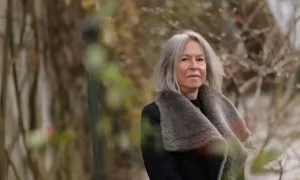 The American poet Louise Gluck has penned her first work of prose. Just 64 pages in length, "Marigold and Rose" is a prose narrative that examines the life of twin girls during the first year of their life. The book will be published in October in the UK.
The book is written from the perspective of the twins as they explore language and shows them as they move between their mother and her stories which begin "Long, long ago", and their father, who begins his tales "Once upon a time".
The book is unlike anything that Gluck has ever penned before and is a mixture of funny and sad all at the same time.
Publishers Carcanet, who are based in the UK, have previously published 10 of the 13 collections of poems that Gluck has written, the most recent Winter Recipes from the Collective" was published last October. They have also published 2 collections of essays for her. This new book was a completely new venture for Gluck and something that took them quite by surprise.
Gluck was awarded a Nobel prize in 2020, she is also a winner of a Pulitzer prize and a National Book award. She began her career as a poet with the publication of her first poetry collection in 1968.
Unveiling of Yeats Sculpture Set for 6th September
Titled "Enwrought", a sculpture dedicated to the Irish poet and Nobel prize winner WB Yeats is set to be unveiled on 6th September in Chiswick.
The piece was commissioned to be made by Conrad Shawcross and will stand close to the church of St Michael & All Angels, which is close to where the poet lived in his early years.
A committee was created to organise the funding for the statue, and in total, they raised £184,000 through crowdfunding and also with the assistance of several high-profile celebrities. The committee was headed by Cahal Dallat, a broadcaster and poet.
There is a website that has been set up by the WB Yeats Bedford Park Artwork project, which will promote a number of cultural and educational events that will look at the work behind the sculpture and also the poet's time in Chiswick.
The unveiling ceremony will include a reading of poetry by Yeats, Irish music and also an address by Rowan Williams, the former Archbishop of Canterbury. This will be followed by a ticketed event that will take place inside the church and will include more poetry readings.
The committee behind the sculpture are hoping that it will act as a source of inspiration to local people, in particular schoolchildren and students and help them to engage with poetry whilst also remembering the poet who became a major literary figure on an international scale.