In today's roundup, we look at the Hong Kong Poet diagnosed with terminal cancer and the battle to raise funds for his treatment. We also look at this year's Hay Medal winners.
Hong Kong Poet Battling Terminal Cancer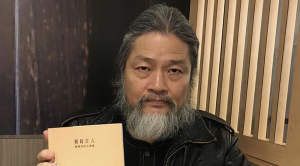 Meng Lang, an independent Hong Kong poet and publisher who in collaboration with Liu Xiaobo, the Nobel laureate who died in prison last year, co-founded the Independent Chinese PEN Centre, is fighting for his life.
It has been revealed that the poet who was admitted to hospital in mid-February was diagnosed with terminal lung cancer in March, this has now spread to his brain. He has lost a considerable amount of weight during that time and for the last month has been in an almost vegetative state.
Friends of the poet have begun a campaign in the hope of raising enough money to fund targeted therapy which is expected to cost in the region of HK$50,000 per month, this treatment is not covered under any subsidised public medical service. The campaign which was launched on Friday raised HK$247,750 in the first 24 hours. There was also a donation of HK$50,000 donated to the fund by Bei Dao, the internationally renowned poet sold a piece of his calligraphy to raise the funds.
Yesterday a website was also launched to support the campaign, 50 pieces of art have been donated by nearly 30 artists from all over the world. All of the money that is raised from the sale of the paintings will go to help fund treatment.
Meng Lang has very little savings, over the years all of his money has been spent publishing those poetry books that he considered worthy of being passed down through future generations. When he retired in 2015, he and his wife moved to Hualien in Taiwan so that they might live as cheaply as possible because of this.
Whilst the fund has already raised a significant amount of money it is sadly not enough. Meng is expected to undergo brain surgery at some point this week and his family hope that at some point in the not too distant future it will be possible to transfer him to an oncology ward.
Meng had travelled to Hong Kong on February 14thto launch a poetry collection that he had edited and published in commemoration of his late friend the poet Liu Xiaobo, however, he never made it to the book launch as he was rushed to hospital on 17thFebruary.
Poets to Receive Hay Festival Medals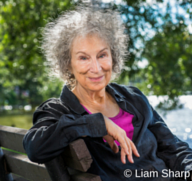 The recipients of this year's Hay Festival Medals have been announced and include two poets and one artist.
The artist Jackie Morris is to be given the Medal for illustration. Margaret Atwood, poet and author of "The Handmaid's Tale" will be awarded the Hay Festival Medal for Prose and the Austrian poet Evelyn Schlag is to receive the Medal for Poetry. Schlag has been heavily involved in assisting with the festivals upcoming Armistice anthology.
This year marks the 31stanniversary of the Hay Festival and it will run from 24thMay to 3rdJune.