We begin the week with a look at this year's Morton Marcus Memorial Poetry Reading and the poets who were banned from the 16th Hong Kong Biennial Awards for Chinese Literature.
Natasha Trethewey to be Guest of Honour at Morton Marcus Memorial Poetry Reading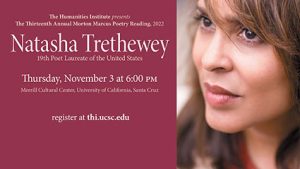 The best-selling memoirist and acclaimed poet Natasha Trethewey has been invited to be the guest of Honour at this year's Morton Marcus Memorial Poetry Reading.
Trethewey, who was the United States' 19th Poet Laureate is passionate about her poetry and is delighted to be taking part in the reading, which is to be presented by the UCSC's Humanities Institute. This will be a free event, but those who are interested in attending must register in advance.
The reading is part of a series that has been put together to honour the work, and life, of Morton Marcus, who was an author, poet, film critic and activist for the arts. Marcus had strong ties to the local literary community.
During the evening, the winner of this year's Morton Marcus Poetry Contest is to be announced; this is an award that carries a $1,000 prize. This is the 13th year of the prize.
This will be the first in-person poetry reading to have taken place for the prize in the last two years due to the pandemic.
Culture Chief Addresses Banned Award-Winning Poetry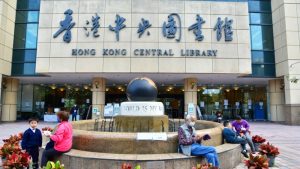 The Culture Chief in Hong Kong has declared that it will be the right of the government to make a decision as to whether an item of literary work will be awarded a prize based on if it complies with ethics codes and laws. The announcement has been made as a response to the recent results from a Hong Kong literary award where three locally written pieces of poetry were awarded prizes which were then revoked.
Kevin Yeung Yun-hung, who is the Secretary for Culture, Sports and Tourism stated that

He made his speech at the 16th Hong Kong Biennial Awards for Chinese Literature. This is a competition that is organised on a bi-annual basis by the public libraries in Hong Kong.
There are five categories in the award, and these three works, which have already been banned in the Libraries of Hong Kong, made up several of the different categories.
Yeung also stated that actions may be taken against any works that posed issues to national security. In an effort to reassure the literary community, he also claimed that those who followed the law would have nothing to fear. However, it was only right that the Department should look at the effect a book might have on its readers and also its legitimacy.
The three books in question were all submitted to the Competition last year and then removed from the public library system in November. One of the works referenced the Umbrella Movement, whilst another talked about the death of Liu Xiaobo, a Chinese activist.