In our final round up of the week we bring you stories about the poet's house that has not been awarded landmark status, the bridge named for a different poet and the upcoming debut of a poem written entirely in Klingon!
Walt Whitman House Denied Landmark Status
Earlier this year lawyer Brad Vogel, who is himself a poet, made a startling discovery which he set about trying to rectify. He discovered that 99 Ryerson Street in Wallabout was not classed as a local landmark and he submitted a request for evaluation to have the status of the property altered.
The property in question was owned by the mother of Walt Whitman – one of the most influential poets of the 19th century –  for a period of 6 months from May 1855. It was during this period that Whitman wrote, and self-published "Leaves of Grass" a poetry collection which is now considered to be a masterwork of American Literature. Whilst the poet may only have lived in the property for a short while, Vogel argued that as it was here that such masterpiece was produced then the property should be given landmark status, and his claims were supported by a number of organisations including the Walt Whitman Initiative, the Municipal Art Society and even former Poet Laureate Robert Pinsky.
The Landmarks Preservation Commission (LPC) have made the decision this week that whilst there is no denying the con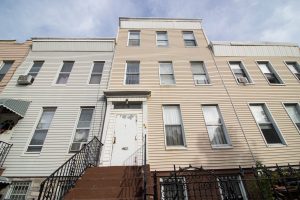 tribution "Leaves of Grass" has played in American Literature, Whitman did not reside in the property for long enough, and that it has been "substantially altered" that it didn't merit the status of "potential individual landmark".
The LPC have however stated that if further evidence comes to light to support the request for landmark status then they will reconsider their decision.
Poet Honoured with Bridge in his Name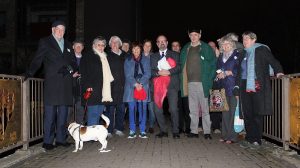 David Jones, who was born in Brockley is to be honoured for his poems on World War I. The poet is best known for his epic poem "In Partentesis" which recounts the story of a foot soldiers journey to the Battle of the Somme. Jones himself was a member of the Royal Welsh Fusiliers and was wounded at the Battle of the Somme.
The Bridge, which is located in Rotherhithe, was named during a short ceremony when a plaque was unveiled. The plaque included a quote from the poem as well as a reproduction of a Woodcut of the Holy Spirit produced by Jones himself.
Klingon Poem to be Premiered at Music Festival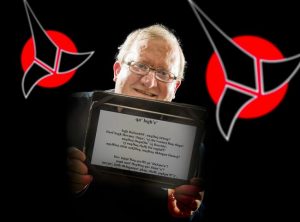 As any Star Trek Aficionado will tell you Klingon is a real language, in fact with a dictionary of 5000 words – expanded to 48,000 if you include prefixes and sub prefixes – in 1985 and an estimated 12,000 across Europe who have learned the language it was only a matter of time before someone wrote a poem.
That person is Alex Greene, an IT expert from Wrexham. His poem "Space is Fierce" was commissioned by the artistic director of the Bangor Music Festival which will take place in February 2018. The poem has been set to music for the festival which will be played by students from the university.
This isn't the only first for the festival, a new piece of music that has been created with data collected from the large Hadron Collider at CERN will also be being debuted.