We begin this week's news roundup with stories that include a new book of poetry by Leonard Cohen, a play to mark the anniversary of the death of Vernon Watkins and haikus for senators in the US.
New Leonard Cohen Poetry Book to be Published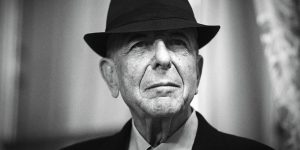 To many people, Leonard Cohen was a genius singer, songwriter and musician known for a lengthy career in the music industry. Cohen is possibly most remembered for Hallelujah, a song which has been recorded by over 100 different artists. He was, however, a poet as well, with his first poetry being published in 1956, he went on to publish many poetry collections over the years.
At the time of his death in November 2016, Cohen had just finished working to compile what was to be his final poetry collection. The book which bears the title "The Flame" was the singular focus of the final months of Cohen's life, he in fact only completed work on it just a few days before his death. It contains many Cohens previously unpublished poems as well as selections from his many notebooks.
The title is perhaps quite apt, the flame and how its very existence was threatened by extinction were the driving force behind the work that it contains.
The book is scheduled to be published next October.
Marking the Anniversary of Vernon Watkins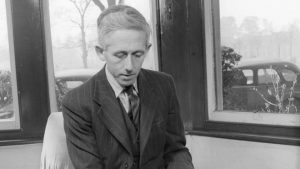 8th October marks the 50th anniversary of the death of the Welsh poet Vernon Watkins, and the occasion is being marked with a series of plays and events.
Watkins was a member of the Kardomah Boys, a gang of writers, artists and actors who were based in Swansea. It was during this time that he met and became good friends with fellow poet, Dylan Thomas. One of the plays, which will be shown at the Hyst in Swansea, has been written by Watkins wife Gwen, who is now 93, and depicts the friendship that developed between the two poets'. The play is based on real conversations between the two men and other poets who they regularly met with at the Kardomah Café in Swansea.
The play is written from Mrs. Watkins memories of conversations she had with her husband, both of them had exceptional memories which they were putting to good use when they first met at Bletchley Park where they both worked deciphering Axis messages.
A Haiku for Every Senator
A poet in the US is on a mission, for the last 44 days Lisa Ann Markuson has written a haiku for a US senator, with 100 senators in the in congress she still has another 66 to go. The 100-day mission will see the poet writing a haiku for appropriate for each senator in a project she has titled #PoemsForSenators.
On day 38 she wrote this haiku for Maine Senator, Angus King:



She sometimes adds a doodle to her haikus before posting them on Twitter and Instagram and of course tagging the relevant senator. Whilst the majority of her haikus are positive, there have been a few that have been written in a more negative light.