Our final poetry news roundup of the week takes a look at a park that has fallen into disrepair, Nikki Giovanni kicking of a series of talks at a college and the last works of Leonard Cohen.
Junk Site all that Remains of Newport Park Linked to Famous Poet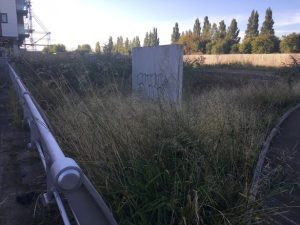 A once stunning park in the city of Newport, which was often associated with WH Davies "the wandering poet" is now a junk site, overgrown, covered with graffiti and with rubbish piled everywhere.
A section of the park which is located in Newport, just off East Dock Road was once the home to a concrete art installation on which the words of one of the poet's poems were written. The park is no longer a place to visit but simply somewhere people, mostly dog walkers, use as a shortcut to get to other places. It's a place where youths congregate at night rather than families during the day.
Davies, who was born in Newport in 1871, is most known for his poem "Leisure" which contains a line many are familiar with "what is this life if, full of care, we have no time to stand and stare". These are the words that were chosen to be inscribed on the walls of the park.
Davies led a rather eclectic life, he often slept rough in the park. He also spent several years in America where he was often arrested for begging or other minor crimes when he wanted to spend a night in a warm cell.
Newport city council have recently inspected the area and have made a note of all the graffiti and overgrown shrubbery. They have said that later this year they will arrange for a grounds team to begin work n the part, clearing it, completing any repairs and replanting to return it to its former glory.
Nikki Giovanni to Speak at College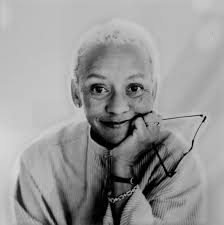 The poet and activist Nikki Giovanni is to give a talk on the 18 October at the Milne Auditorium on the campus of Edward Waters College in Jacksonville.
Giovanni will be the first of several distinguished speakers who have been invited to speak as part of a series titled "Stay Woke".
The president of the college said that the main aim of the series of talks that has been arranged is to help broaden the perspectives of both students and academics and widen overall academic experience to something more than just that which is learnt in the classroom.
Posthumous Work by Leonard Cohen in the Pipeline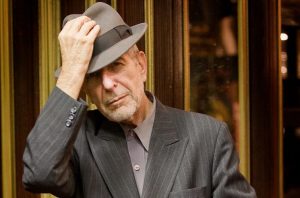 Next week the final book of poetry by Leonard Cohen will be released. Speaking about the book Adam, Cohen's son and producer stated that he had finished working on a collection of songs that he late father had been working on before his death in 2016 at the age of 82.
These are songs that father, and son had worked on together, completing them has been a bitter sweet task for Adam Cohen. But he feels that these final songs are ones that the world should hear.
The last album that the pair produced together was "You Want it Darker", which was released just 3 weeks before Cohen passed away.
Leonard Cohen's last poetry collection "The Flame" is due to be released on 2nd October.