Today on My Poetic Side we take a look at a couple of literary festivals. We also have an article about a one-off musical event inspired by the poetry of Walt Whitman.
Chester Literary Festival 2018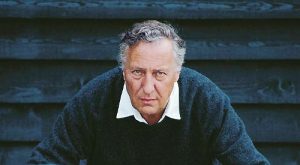 The star names for this year's festival which will take place from 10th November to 1st December have been announced.
The event which will be taking place in Storyhouse in Chester will see some big-name authors, poets and even broadcasters in attendance.
Lemm Sissay MBE, who is the artist in residence of the festival, will have his poems – all of which have been written at dawn – on display at Storyhouse, creating the effect of a giant book of poetry. Other poets confirmed for the festival include Pam Ayres, Luke Wright, Hollie McNish – winner of the Ted Hughes poetry prize. Michael Rosen the former children's poet laureate is also expected to attend.
Authors will also be well represented with Jodi Picoult, Joanne Trollope and celebrity chef Nigella Lawson, who is celebrating 20 years of "How to Eat: The Pleasures and Principles of Good Food" one of her most popular cook books.
There will be talks and interviews taking place during the course of the festival, as well as a number of literary lectures that are being organised by the University of Chester.
12th Henley Literary Festival
This years Henley Literary Festival is set to be the biggest yet, there are over 170 talks, workshops and performances scheduled to take place from 29th September to 7th October. The organisers have tried to make sure that there is something to appeal to visitors of all ages during the festival.
There will be children's authors in their plenty, hosting book readings and answering questions and plenty of famous sports personalities who have turned their hands to writing. There will also be a live podcast recording taking place on the evening of 1st October
National Poetry Day, 4th October, falls during the festival and will be celebrated with a special evening of events. These events will be based around "She is Fierce: Brave, Bold and Beautiful Poems by Women." The collection of poetry features works from female poets, both past and present, including Emily Bronte, Dorothy Parker and Maya Angelou. The "Instapoet" Nikita Gill will also be taking part.
A particularly popular event at the festival, the cruise on the Thames, will again include the River Readings – this year as we commemorate the end of World War One the focus will be on the poetry and prose that was written during that time.
Walt Whitman a One Night Celebration in Music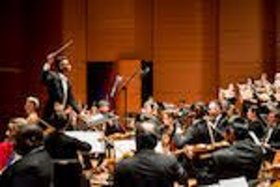 The 94th season will begin for the Dessoff Choirs in New York City with a one-night concert inspired by Walt Whitman the American journalist and poet. The 60 singers of the Dessoff's choir will perform Whitman's poetry to a varied choral setting provided by the music of Bach, Schuman and Pizzetti. There will also be a world premiere of a piece by contemporary composer Douglas Geers, inspired by the works of Whitman.