This week we begin our news round up with a look at a young poet who could well have a big future ahead of her, the unlikely combination of poetry and boxing and an annual limerick competition.
Young Poet in the making
Last week saw pupils across the UK collecting the results of their GCSE's and Matilda Houston-Brown, who spent a year serving as the youngest poet laureate in Staffordshire, was amongst them. Not only has Matilda had her poetry introduced on the buses in the local North Staffordshire area but she is also a published poet, having had some of her work included in an anthology of verse that has been put together to celebrate life in her local area.
A love of poetry has certainly helped Matilda when it came to her GCSE results; she gained a new super-grade 9 in English Literature, an 8 in English Language and a further 4 A*s. Having had the chance to analyse the poetry of other poets during her studies Matilda has found lots of ideas for her own work. Whilst she has no desire to be the featured poet in an exam paper at any point in the future she hopes that one day her poems might inspire others to look at poetry and maybe create something of their own. Who knows, in a few years' time we might just be reading more about this young poet.
Poetry in Boxing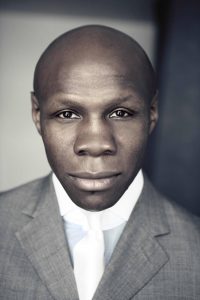 There are plenty of people who would argue that there is little room for poetry in the world of boxing but there are some who would disagree. Once such man is Chris Eubank snr, and like him or loath him he certainly has something of a stage presence that makes people want to listen to him. With a boxing career that spanned over 13 years, that saw him gaining the WBO Middleweight and super-middleweight titles as well as being undefeated for all but three years of that period, he is often asked to comment on upcoming fixtures.
And in this instance the fight in question was the one between Conor McGregor and Floyd Mayweather. A very eloquent man, much of what Eubank says can often seem like poetry but in this instance viewers found themselves listening as he recited poetry from memory on the MMA hour ahead of the fight. The poem in question: Invictus by William Ernest Henley, and Eubanks words were aimed at McGregor.
Here we reproduce a part of Invictus:

Limericks in Limerick!
This weekend saw the bring your limericks to Limerick competition take place as part of a three-day festival of art and literature. Since 2013, the competition, which has been so successful since it was made an international event has been going from strength to strength. In total over 2000 competitors, from Ireland and countries all over the world have taken part, with the finalists taking part in a live performance during the festival to win the grand prize.