In today's poetry news round-up we have articles about the Russian poet facing a prison term for a poem he wrote, an art exhibition to honour an Australian poet and the 31stGerard Manley Hopkins Festival.
Prison Term for Russian Poet over Poem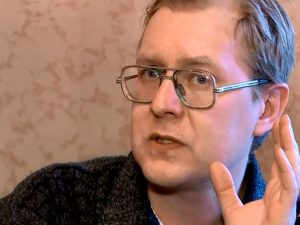 The person prosecuting the case of the Russian former teacher and poet named Alexander Byvshev, is calling for a prison sentence of 2 1/2 years to be given to the poet. Byvshev is on trial for writing a poem called


which it is being claimed incites



The poet, however,r revokes the claims and says that the poem is simply his own opinion.
This is not the first time that Byvshev has been in trouble with the law over his poetry. On 13thJuly 2015, he was given 6 months of community service for the poem



On 1stMarch 2014, he posted the poem on social networking pages just 2 days from the day Russian Soldiers who were without insignias had obtained control of Crimea.
Whilst his previous sentence was served as community service a lengthy prison term would have serious implications for the poet's relatives. He is the sole carer to his elderly parents who are both in their eighties and who both have special needs.
Byvshev lost his teaching job as a result of the criminal proceedings as well and having been place on the



it is now almost impossible for him to find an alternative job. He is also unable to emigrate a move which might have helped his parents. His bank accounts have been frozen, and his flat has been attacked twice and there is now a hate campaign tageting him.
Art Exhibition to Pay Tribute to Poet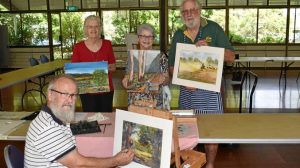 One of Australia's most famous poets is to be honoured with an upcoming art exhibition. The Fernvale artists have been busy creating works on a theme using a line or a tittle from poems by AB (Banjo) Patterson.
The exhibition will take place from 2ndMay to 7thMay at the Old Fernvale Uniting Church, admission will be free, and all of the paintings will be for sale. It is hoped that the exhibition will prove popular with the public from both Fernvale and further afield.
31stAnniversary of the Gerard Manley Hopkins Festival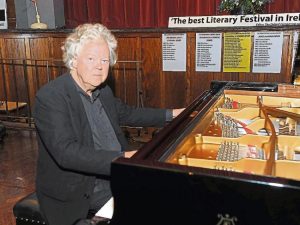 The Gerard Manley HopkinsInternational Literary Festival which began in 1987 is celebrating 31 years of active service this year.
Whilst the format of the festival will be similar to previous years the content will be new and there are plenty of exciting events on the programme.
The festival will begin on 20thJuly and will be opened by German Ambassador Potzel. Leading Irish poets, together with lecturers from all over the world – Finland, Egypt, Luxembourg, Oxford, Romania, USA, Japan and Germany – will be in attendance. Roger McGough, recently voted the UK's most popular poet will be taking part in the poetry reading event.