Our final news round-up of the week brings you articles from all over the world. We look at the case of the poet Dareen Tatour as a verdict is reached in her case, we also look at the winners of the Brunel International African Poetry Prize and the Jackson Poetry Prize.
Dareen Tatour Receives Conviction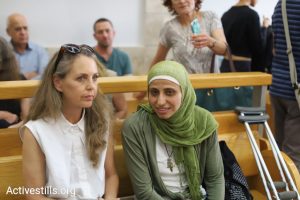 We have previously brought you news articles about Dareen Tatour, the Palestinian poet who was accused of inciting terrorism with a poem that she posted on Facebook in 2015 during the height of the unrest between Israelis and Palestinians in the West Bank.
In July 2016 a number of Tatour's fellow poets had signed a letter of solidarity calling for her release, including former US Poet Laureate Natasha Trethewey. Support for the poet has been very strong both within the literary community and with the general public.
She finally went on trial earlier this year, having been held under house arrest for nearly three years since her initial arrest. On Thursday this week the Israeli court where her trial was being held reached a verdict in the case and convicted her of incitement and support for a terrorist organization. A sentence has not been set yet and no date has been issued for the sentencing. The maximum term that the poet could be facing is five years but the average sentence for cases like this is nine months.
Brunel International African Poetry Prize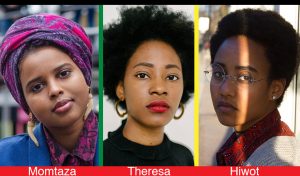 For the first time in the history of the prize the judges have chosen to award the prestigious Brunel International Poetry Prize to not one but three poets as they were unable to choose between them.
There were over 1000 entries for this annual prize which is open to African poets. Poets are required to submit a pamphlet containing 10 poems. The winning poet, or in this case poets, receive £1000 and their poems are published in the New Generation African Poets series of books which is overseen by the African Poetry Book Fund.
This year's winners are Ethiopian poet Hiwot Adilow, Theresa Lola from Nigeria and Somalian poet Momtaza Mehri. It has been a good couple of weeks for Mehri, she was awarded the Young People's Laureate of London not long ago.
The award, which has only been running since 2012, was set up in the hopes of revitalising African poetry. And it certainly seems like it has been successful in its mission; a number of the previous years' winners have gone on to publish successful poetry books.
Jackson Poetry Prize Winner
The winner of the 2018 Jackson Poetry prize is John Yau. He is a very versatile and prolific Chinese- American poet who is known for his unique poetry which blends a wide variety of influences.
He has published over 50 books, mostly poetry collections drawing upon everything from visual arts to both Western and Eastern cultures, but also fiction, artists books and art criticism.
The $60,000 prize is awarded to an American writer who shows "exceptional" talent that deserves to be given greater recognition.