Today's poetry round up brings you poetry news from New Zealand where they are celebrating National Poetry Day. Here at My Poetic Side we have rounded up just a few of the articles that discuss the many ways in which New Zealanders are celebrating the 20th Annual celebration of poetry.
Giant Paper Origami Boat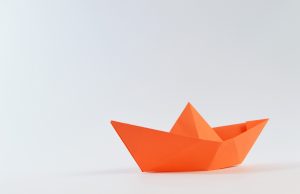 Visitors to the National Library during National Poetry Day will be able to drop some words in to a giant paper origami boat that has been set up in the foyer. The boat which has been created by two local students will be filled with words and is the centre of a competition that is aimed at making poetry a much more accessible thing.
The general public will be invited to drop words that relate to the sea, together with their contact details, into the boat in order to win the prize of a dinner cruise for two people. At the end of the day poets Adrienne Jansen and Rob Hack will attempt to use all of the words from the paper boat to create a brand-new poem that will then be posted on Facebook, and both the websites of Landing Press and Escalator Press. Both poets hope that creating the poem will be lots of fun and give the public a real sense of being engaged with poetry.
20 Poets Chosen to Celebrate National Poetry Day
A selection of 20 poets have been chosen to have one of their poems used to help celebrate the day. Amongst the list of 20 New Zealand poets to have been chosen is Elizabeth Smither's who has picked "Miss Bowerman and the hot water bottles" – a poem which tell the story of her mother who worked in Government House in Melbourne and had the job of making sure all the hot water bottles were properly sealed at night.
Other poets chosen to be represented by a poem include Bill Manhire, Vincent O'Sullivan, Rob Hack and Jenny Bornholdt. The celebration which is orchestrated by a company called Phantom Billstickers will see copies of each poets chosen poem reproduced and then stuck to lamp posts or building walls all over the city in an attempt to bring poetry to the public. It is hoped that by bringing poetry to a wider venue in this way it will attract more followers.
Author Releases Book of Poems for National Poetry Day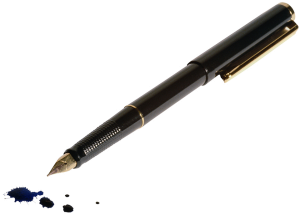 Just a couple of month shy of his 95th Birthday, Miles Spence; World War II veteran, Jazz musician, artist, and author has been busy getting ready for a book launch. Spence, the author of "War and Pieces" and "Lead Astray Beautiful" has compiled a collection of poetry. "Drippings from a Teapot", which is set to be launched to coincide with National Poetry Day is inspired by events from his life, some of which date back to the 1970's.
The title of the book refers to a time when Spence was worked as a gardener in retirement in Auckland; he used a teapot to water the plants.
How would you celebrate National Poetry Day?