At My Poetic Side, we like to bring you a variety of news articles and today"s selection brings you a new collection of poetry to honour Martin Luther King, a poets brain donated to science to help Alzheimer's research and the Instagram rise of Rupi Kaur.
Martin Luther King to be Honoured in New Poetry Collection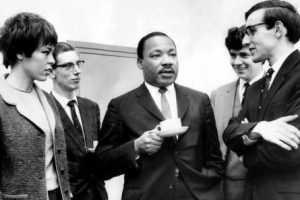 A book of powerful poetry, inspired mainly by a speech that Dr Martin Luther King orated in 1967, is to be released next month. The collection



will be published by Newcastle University in partnership with Bloodaxe Books.
Poets on both sides of the Atlantic have contributed to the collection which contains the work of many emerging poets as well as some who are already established in the literary world. The common thread binding the poems together are the themes of the challenges of war, racism and and poverty; all issues touched on by Dr King in the speech that he made.
The anthology contains work by two US former poet laureates, Robert Pinksy and  Rita Dove  as well as three winners of the Pulitzer Prize  – Yusef Komunyakaa, Tyehimba Jess and Gregory Pardlo and other established poets including Benjamin Zephaniah, Daljit Nagra, Patricia Smith, Claudia Rankine and  Nikki Giovanni.
The collection, which has been put together nearly 50 years since Dr King gave his speech in Newcastle contains some poems that were written specifically for the book as well as others like



which was written by Elizabeth Alexander; this poem was written for the presidential inauguration of Barack Obama in 2009.
Alzheimer's, Down Syndrome and the Poets Brain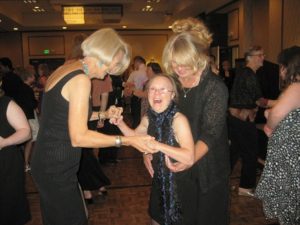 Earlier this year, poet Gretchen Josephson from Denver passed away at the age of 62. Josephson was a published poet who had spoken internationally, she was an example of just what it is possible to achieve in life given the right support; Josephson had Down Syndrome, and as is common for people with the condition she eventually developed Alzheimer's Disease.
Her brain has recently been donated to the University of Colorado School of Medicine, who have previously discovered that the chromosomal abnormality seen in those with Down Syndrome is also found in those with Alzheimer's. It is hoped that studying her brain will help the medical community to develop treatments for people with Alzheimer's.
The Rise of Rupi Kaur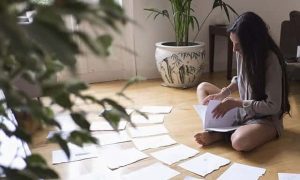 Poetry book sales are on the rise, in fact last year more than a million books were sold; the highest number on record. And whilst there is no disputing the continued popularity of printed poetry the sudden rise of interest in poetry is in no small part due to the incr4easing popularity of social media and figures like Rupi Kaur who have enticed people into the world of poetry in a very easily accessible way.
In 2016 Kaur released her debut book "Milk and Honey", and her latest book which has just arrived on the shelves is certain to be at the centre of this boom. So popular is Kaur's poetry that Milk and Honey has this year achieved an incredible high, selling more copies than the rest of the top 10 poets combined. In fact, Kaur is also outselling such popular fiction writers as Ian McEwan and Anne Tyler.
Instagram has played a huge part in not only the success of Kaur's poetry but also a number of other up and coming poets who have seen its potential of reaching a far wider audience, in a much simpler way.