Today we look at the story of the previously unpublished letter from the poet E.E Cummings.
The Poet and the Sex Worker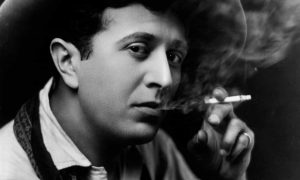 A selection of letters that have previously never been seen show that a wartime romance between the poet E.E Cummings and a sex worker was far more than the casual fling that it was previously believed to have been, and may even have been the inspiration behind the later works of the American poet.
Cummings was one of the most famous American poets of the 20th century, and Marie Louise Lallemand was a sex worker in Paris. Now a series of unpublished letters that were written during the first world war suggest that the pair were very deeply in love.



which was written in 1952 is perhaps the best-known love poem by Cummings, who went on to become something of an avant-garde poet who was praised for his pursuit of experimentation in the field of literature, his use of structure, style, punctuation and spelling.
The letters which are dated from 1917 are currently held at Harvard in the Houghton Library. They indicate how, decades before the poet wrote the poem, he was writing private letters with the same level of passion that eventually made him famous.
One letter which was written from the frontline clearly indicates the love which Cummings felt for Lallemand, and the letters that she sent back to him were full of the same levels of passion. However, they also make it very clear that Lallemand believed that she would lose the poet just as she had other men of importance who had been a part of her life.
The author of the soon to be published Cummings biography, Alison Rosenblitt says that previous research had been someone dismissive of the relationship that the two had however these letters clearly indicate that what they shared was something incredibly tender – Cummings even wrote to Lallemand in French, often composing several drafts of his letters before sending them.
Cummings was sent to France during the war when he volunteered to be an ambulance driver. It is unclear when he met Lallemand however there is a note written in a woman's hand on the back of one of his notebooks which gives her address and a place and time for a meet u. It is speculated that this might have been their first date. The poet drew sketches of her in his notebook but only mentioned her in one of his poems.
Not much is known about Lallemand. However, she loved poetry and it is believed that she introduced Cummings to the works of the French 19th-century romantic poet Alfred de Musset.
When Cummings returned to Paris from the front, he searched everywhere for Lallemand but was unable to find her. She had vanished and there was no trace of her anywhere. She may not have received the last letter that he sent to her in which he declared