Today on My Poetic Side, we take a look at the art of E.E. Cummings and the new memorial to Ted Hughes.
The Poet Who Was Also An Artist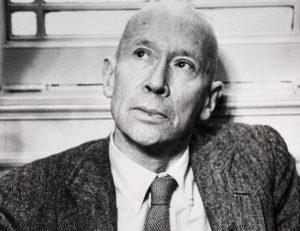 The name E.E. Cummings is well known as a poet who brought a somewhat avant-garde syntax to the average reader. In fact between the ages of 8 and 22, it is believed that he wrote at least one poem a day. Now his fans will get to see a completely different side of him with the opening of the "At the Dawn of a New Age" exhibition at the Whitney Museum.
The exhibition has been put together to explore the often forgotten modernists in America who were painting from 1900 to the 1930s and shows Cummings as the true painter that he was.
The show will run until 26th February and is named from a quote by Van Wyck Brooks, a literary critic. The show puts together far more artists than the curator previously envisioned and incorporates those who were involved in the development of Fauvism and Cubism. Many of the works in the exhibition are new acquisitions for The Whitney, and the rest are already part of their collection.
The paintings by Cummings will be appearing alongside the works of Yun Gee, widely considered to be the most important artist of Asian American descent from the earlier part of the 20th century. Cummings started drawing when he graduated from Harvard. He was inspired by a show of work that he saw by leading American artists, and this pushed him to move away from line drawings towards more abstract work. As he became more involved in his poetry, he put his art to one side, and whilst he still painted, it was no longer his number one passion.
Ted Hughes Memorial Unveiled at Poets Former School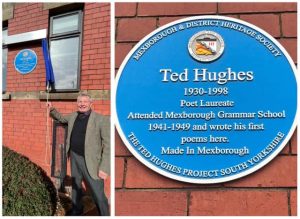 The former poet laureate Ted Hughes was named one of the best writers of the 20th century by critics. The poet, who died in 1998, spent most of his childhood in the Mexborough area, and it is here that some of his very first poetry was written.
Now Mexborough Grammar School has been chosen as the site for a memorial to him. The plaque, which reads


has been funded by the Mexborough and District Heritage Society.
The plaque was unveiled by the former boxing champion and school caretaker, Tommy Joyce, who spent 40 years working at the grammar school, which is now The Laurel Academy. Part of the former grammar school is now used as the Fox Gallery and is run by a local artist. The building itself was built in 1910, and Hughes was a pupil there from 1941 to 1949.
A number of poetry readings took place during the unveiling, including a reading from The Iron Man and also once from The Thought Fox, a poem which influenced the name of the Fox Gallery.