Adam Zagajewski, the Acclaimed Polish Poet, Dies Aged 75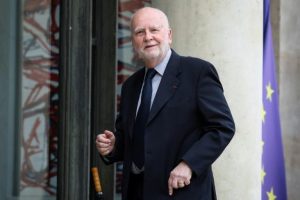 The Polish poet Adam Zagajewski who penned the poem that symbolised what the world felt at the events that occurred on 11th September has died at the age of 75.
It was confirmed that the poet died at his home in Krakow on Sunday, World Poetry Day. No cause of death was offered.
When Zagajewski's poem



was published in the New Yorker Magazine just a few days after the attacks of September 11th the words became a symbol to people all over the world of what they were feeling, the grief that they had over what had taken place.
A man of few words who was fluent in Polish, German, French and English, Zagajewski was often described as being



the 1996 Nobel Laureate and a fellow Polish poet. His time was spent between the United States where he taught literature at the University in Chicago and his native Poland.
The poet was born on 21st June 1945 in Lviv shortly before the city became a part of the Ukraine. His family were forced to move to the Silesia region of Poland. He moved to Krakow as a young man and attended the Jagiellonian University where he studied philosophy and psychology.
He was a significant member of the Polish New Wave, a literary movement that took inspiration from the communist post-war regime and the brutal suppression they took over the march 1968 student protests which took place all across Poland.
At the beginning of his career, he complied with the communist party's idea the literary reading should be given to blue-collar workers. However, by 1975 he joined forces with many of his fellow intellects in a protest against the decisions made to write the "eternal alliance" of Poland with the Soviet Union into the constitution of the country. This move saw his name added to a blacklist but did not stop him from writing.
His poems are unrhymed and inspired by topics such as urban landscapes and human emotions. They have often been referred to as calling to mind the works of Kierkegaard and Hegel.
In 1982 he moved to Paris and not long after the last communist leader of Poland made and attempt to enforce a brutal military crackdown on the country as a result of Solidarity; the first free trade union from the Soviet bloc. This prompted him to write "Self-Portrait" a poem, which was published in France and looked at his life in another country, surrounded by strangers.
In 2002 Zagajewski returned to Krakow. During his illustrious career, he earned many awards including the Prix de la Liberte, the Neustadt International Prize for Literature (being only the second Polish writer to be awarded the prize – the first was Czeslaw Milosz) and a Guggenheim Fellowship.