Today on My Poetic Side, we bring you two articles about the estate of the late poet Donald Hall.
Donald Hall Estate Sale Draws Huge Crowd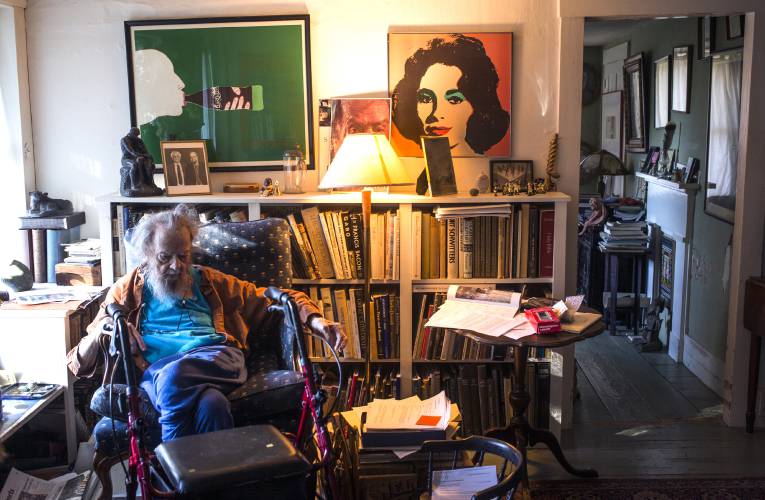 Over the weekend, the estate sale of the late poet Donald Hall took place, and it drew huge crowds. The sale, which took place in Wilmot, New Hampshire, was so popular that some people even queued up for 15 hours overnight in order to get in the door, which opened at 9am. Many of those were waiting in line could be heard reciting "The Things" one of Halls poems, which rather fittingly is about those possessions that are left behind.
Hall died in June last year. He was a former poet laureate of the United States, who was known for his very plainspoken work, which perfectly depicted rural life.
A number of those who queued were also fans of the poet's late wife Jane Kenyon who passed away in 1995. She was also a renowned poet.
The items that were up for sale included books, trinkets artwork and even an old wooden ox cart which was a reminder of "Ox Cart Man" – one of Hall's books. A number of the poet's more valuable possessions were sold at auction last week.
Neighbours and Admirers Hope to Purchase Poets Farmhouse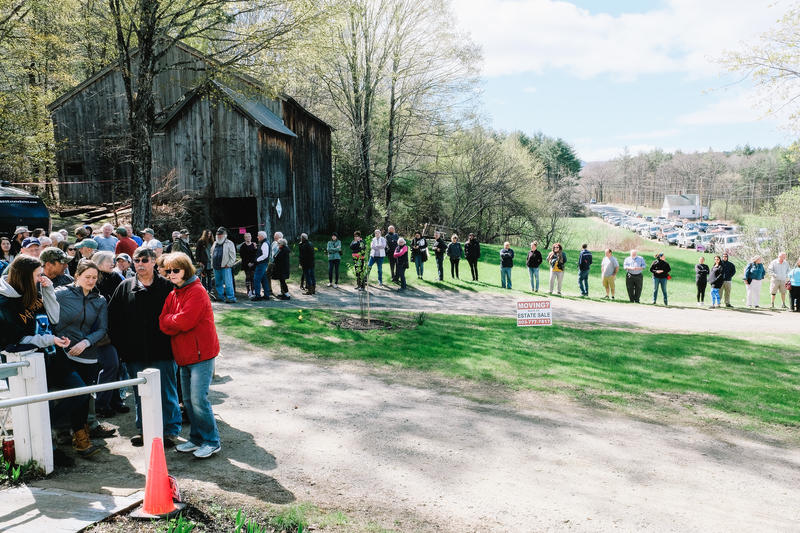 For 35 years Mary Lyn Ray, a children's book author, would watch her neighbour Donald Hall sitting in the window of his farmhouse in a blue armchair watching baseball and revising his poems.
When she discovered that the Hall family farm was being put up for sale, she contacted preservationists, fellow writers and admirers of both Kenyon's and Hall's work in the hope of being able to collect items that represented both poets lives.
The group attended 2 auctions where the poet's belongings were being sold and were able to make a number of purchases, including the blue chair, two leather satchels that Hall used for his writing materials, his desk and a number of other key pieces of furniture.
The final sale was the one which took place this weekend at Eagle Pond Farm, and Ray drove the two miles down the road from her home so that she was in the line by 6pm on the Friday evening. She alternated her time between sitting in her car and on the porch. Another neighbour even stopped by to give her a comforter to keep her warm.
Together with the other preservationists, Ray was able to make an offer for the farm which they will be closing in just a couple of days. The price that they offered has not been disclosed.
The eventual plan for the farm is that it will be preserved and turned into a museum where people can visit the artefacts, although it is not certain whether the collection will be held in the house or some other location.
The idea of the house being purchased by fans of both poets has been greeted with positive approval by the locals in Wilmot.