Today, our poetry news round up takes a look at Russell Brand as we have never seen him before. We also have an article about the winner of this year's Poetry Slam Competition in Australia, and finally, the Google Doodle dedicated to the Bangladeshi poet Shamsur Rahman.
Bristol Old Vic to Host Brand new Show in November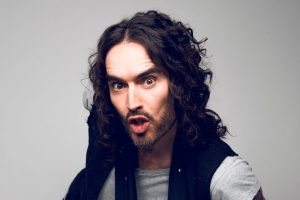 The comedian and activist Russell Brand is well know for his somewhat risqué and side splitting comedy act, however in November he will be taking on a rather different role. He will be taking part in a brand-new show directed by Ian Rickson based on the life of the Bard himself William Shakespeare.
The play is set for a three-show run, beginning on 19th November, and is titled "My Life by William Shakespeare". That is, however, all that is known about it at the moment, as any other details are being kept very much a secret.
Ian Rickson has directed work at a number of other theatres and has also worked with PJ Harvey and the poet Kate Tempest on their respective music and poetry shows.
2018 Poetry Slam Champion – Australia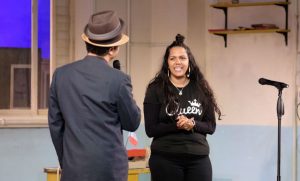 The 2018 Australian Poetry Slam National Final took place on Sunday 21st October at the Sydney Opera House. The winner was Melanie Mununggurr-William; an indigenous poet from Darwin, and the first indigenous person ever to win this award.
Melanie won with her stunning slam on the subject of Aboriginal identity. As part of her prize Munungurr-Willaims will be invited to travel to a number of international events that will be taking place over the course of next year. These will include the Edmonton Poetry Festival, the Hong Kong International Literary Festival and the Ubud Writers & Readers Festival.
Poet Shamsur Rahman Celebrated by Google Doodle on His Birthday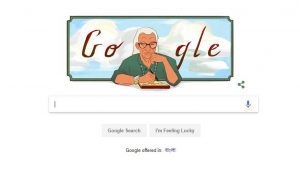 Today Google Doodle is celebrating Shamsur Rahman – the Bangladeshi poet – on the occasion of the 89th anniversary of the year of his birth. During his lifetime, the poet was responsible for over 60 books of poetry, and he is considered to be one of the key figures in the field of Bengali literature.
Born in 1929, he studied at the University of Dhaka where he joined a student writing group in which he became active in the movement to keep Bengali as the language used officially in East Pakistan (now Bangladesh). He graduated with honours before taking up a job with Radio Pakistan. He was also an editor at Dainik Bangla, the daily newspaper.
He is remembered by many as the "unofficial poet laureate of Bangladesh" and his poetry was very varied in both topic and style. He wrote love sonnets, whimsical lines about his pet cat and even patriotic verses. His most well-known poem was written in 1971 and titled "Shadhinota Tumi" meaning Ode to Freedom, This was written at the time when Bangladesh was in the middle of a fight to gain independence from Pakistan.
He passed away in August 2006. He had been in a coma for 12 days and eventually went into kidney and heart failure.