Today's poetry news round up looks at the 2021 winners of the Forward Poetry Prize in the best collection, first collection and individual poem categories.
Winner of the Forward Poetry Prize 2021 Announced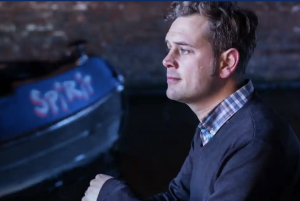 The poet Luke Kennard has been announced as the winner of this years Forward Poetry Prize with



his anarchic response to the work of William Shakespeare. The book was awarded £10,000 in the best collection category.
Speaking about "Notes on the Sonnets" the judges said that they believed the poems in the collection had the potential to change the experience that students studying Shakespeare have.
The award which was announced on Sunday evening is an incredibly prestigious one in the literary world and Kennard beat the other shortlisted poets who included Tishani Doshi and Kayo Chingonyi.
"Notes on the Sonnets" comprises of a selection of poems (prose) that have been written in response to Shakespeare, the setting is an awkward house party, and each poem is introduced by one line from the sonnet. The judges loved the way in which Kennards poems captured what they considered to be the



They felt that it was in fact an invitation which helped to link the contemporary with the rather rigid way in which many students are forced to study the work of the Bard. The book offers a real look at the sonnets that is profound in a moving and funny way.
The opening piece, Sonnet 66 was written by Kennard at a party, and he enjoyed working on it so much that he decided to write reactions to all of the 154 sonnets. He started by reading the originals a few times each and then noting down his thoughts. When asked Kennard said that Sonnet 6 was probably his favourite because of the way in which his version responds to the original:



During the award ceremony Caleb Femi was awarded the best first collection prize of £5000. The winning book was Poor, an exploration of life on a Peckham estate. The book is not only full of the poets poems but also photographs that he has taken. There is also a poem dedicated to Damilola Taylor, the murdered schoolboy.
The prize for best single poem was awarded to Nicole Sealey for



The judges applauded the poem which they said had a real resonance of social and cultural values, saying that the language lifts off the page. The poem itself was based around the police report into the fatal shooting of Michael Brown which took place in Missouri. She was awarded a prize of £1000 for her winning poem and in order to receive the prize she flew in from America especially for the award ceremony.